Pappy's Pizza was a restaurant chain based out of Newark, Delaware…the territory ran from Ohio to Delaware and Allentown to Maryland. The chain was owned by a man and his two sons; one of the son's names was Mark Balick.
Pappy's Pizza in the Nichols Shopping Center, 5th Street Hwy, was the place for families in the 1970s and 1980s.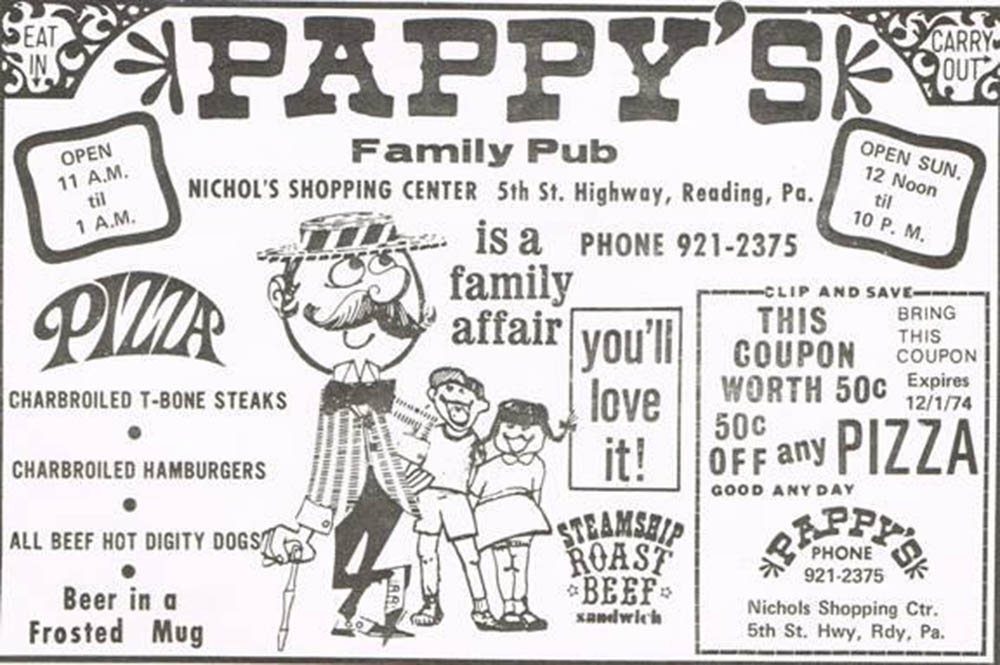 Pizzas were made from fresh dough with some creative toppings for the time that included Bermuda onions, Italian black olives and New Orleans shrimp.
Some of the fondest memories of Pappy's have nothing to do with the food. Kids were given Styrofoam barbershop style hats along with paper mustaches and bow ties made to resemble the restaurant's Vaudeville-like character, Pappy.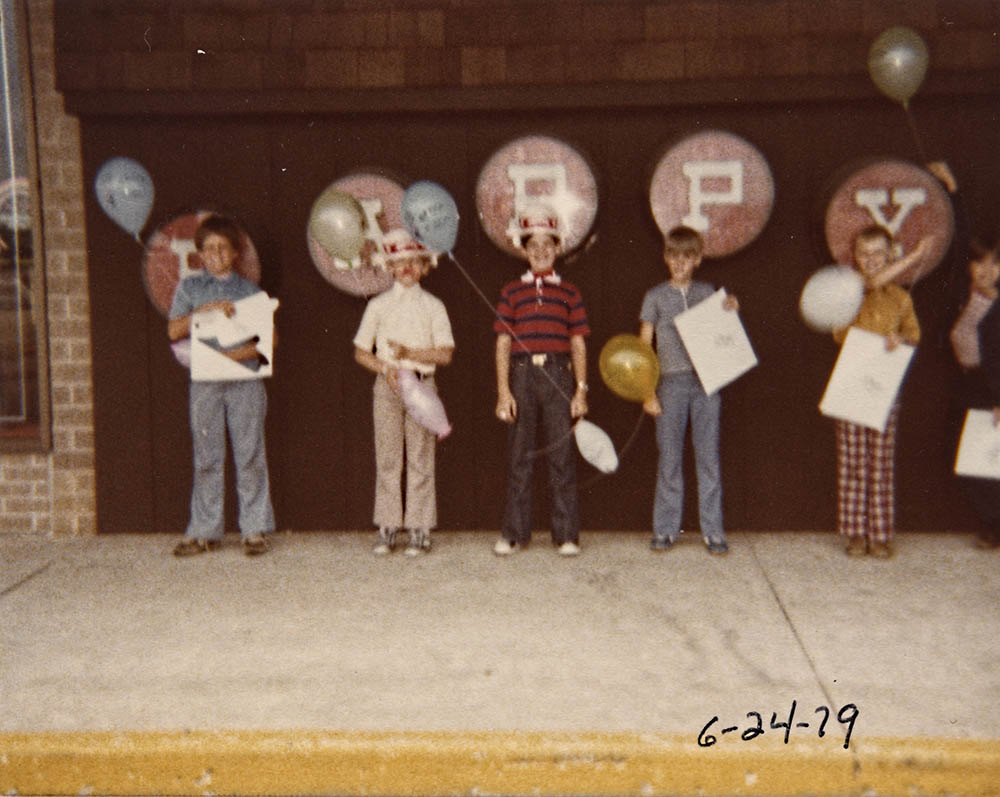 Below: Nichols Shopping Center Pappy's Pizza.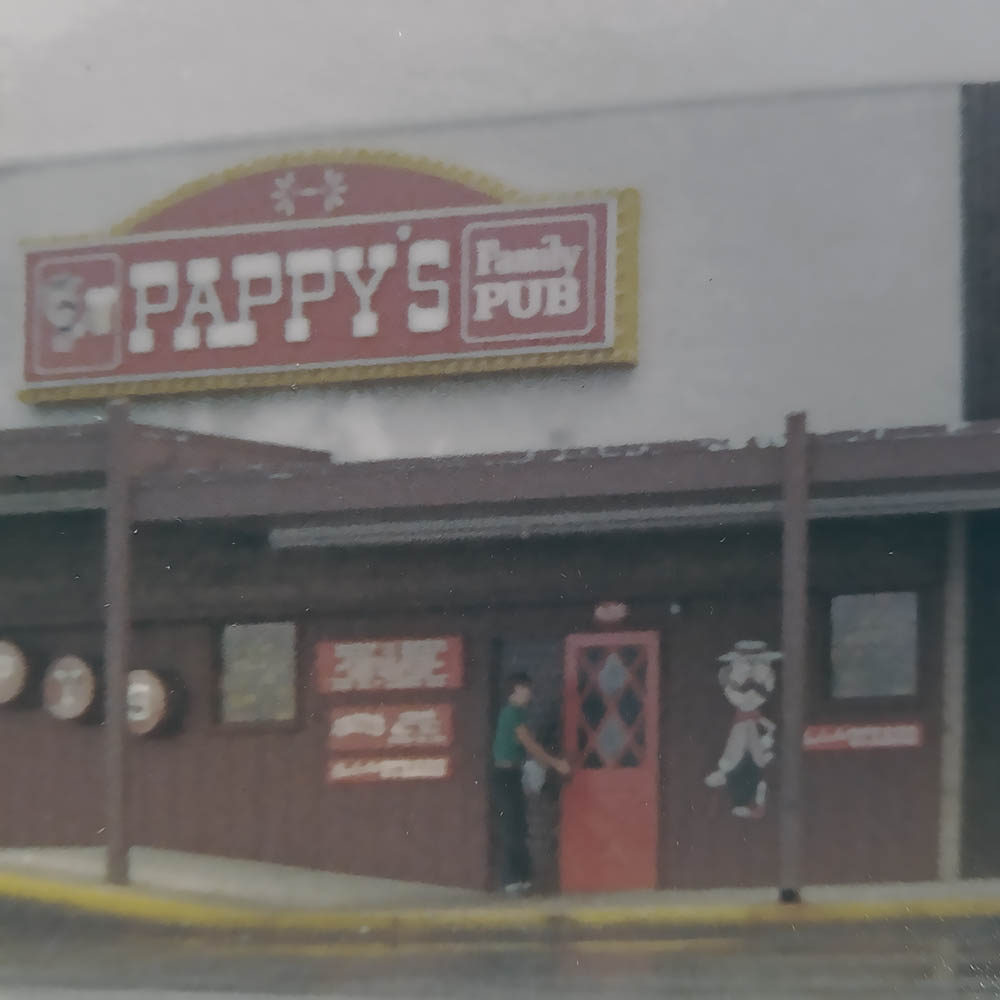 A player piano mesmerized kids with its Ragtime tunes, and there was a juke box and video games such as Pole Position.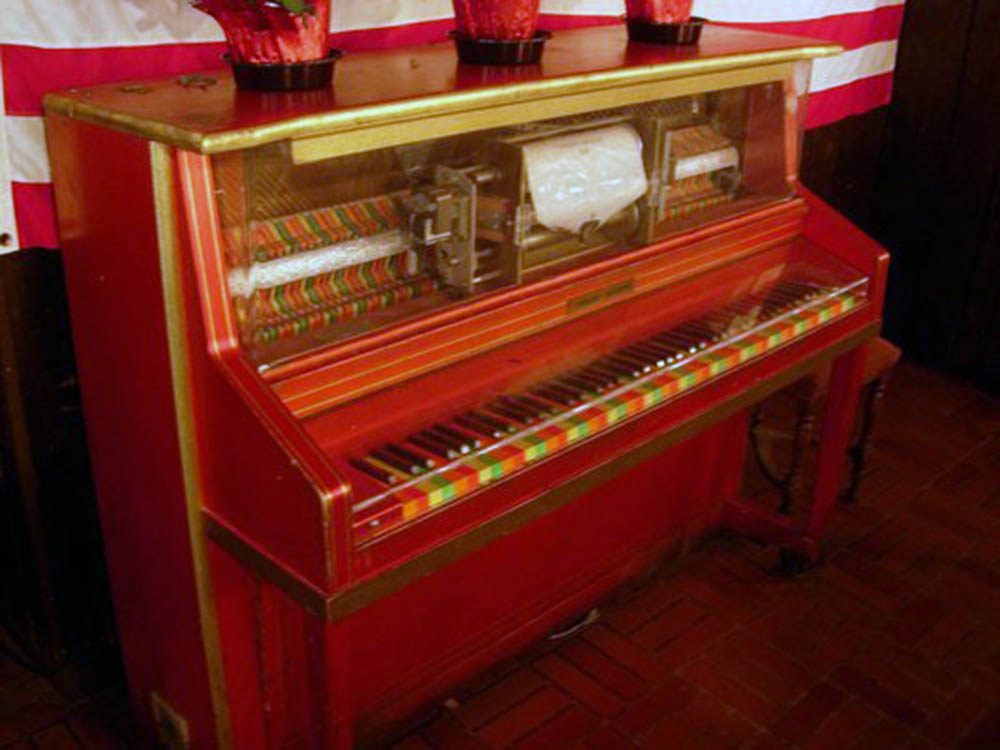 Pappy's locations gradually closed their doors as Domino's and Little Caesar's made it increasingly clear that delivery and carryout were the future of the pizza business.
Below: Location of former Pappy's Pizza, old Nichols Shopping Center.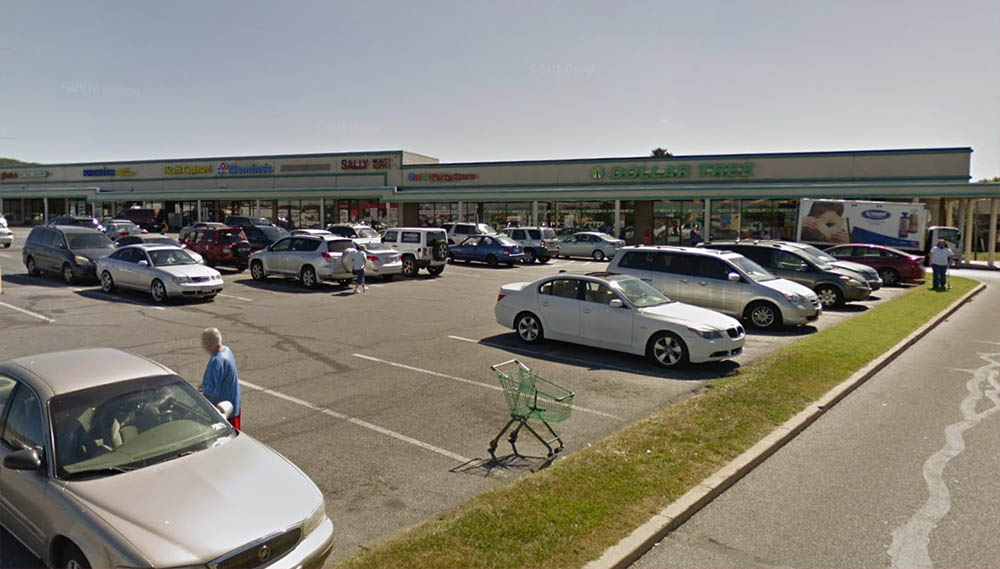 Pappy's was a unique and memorable place. Today, one Pappy's remains in the chain, and it is located in Johnstown.