On Dec. 15, a ribbon cutting ceremony was held for a new A-Plus convenience store at the corner of Fourth and Washington Streets.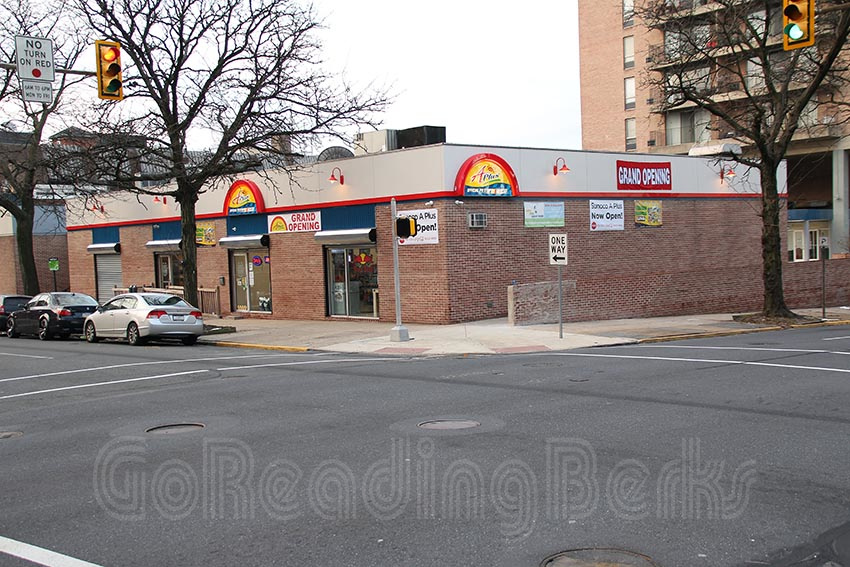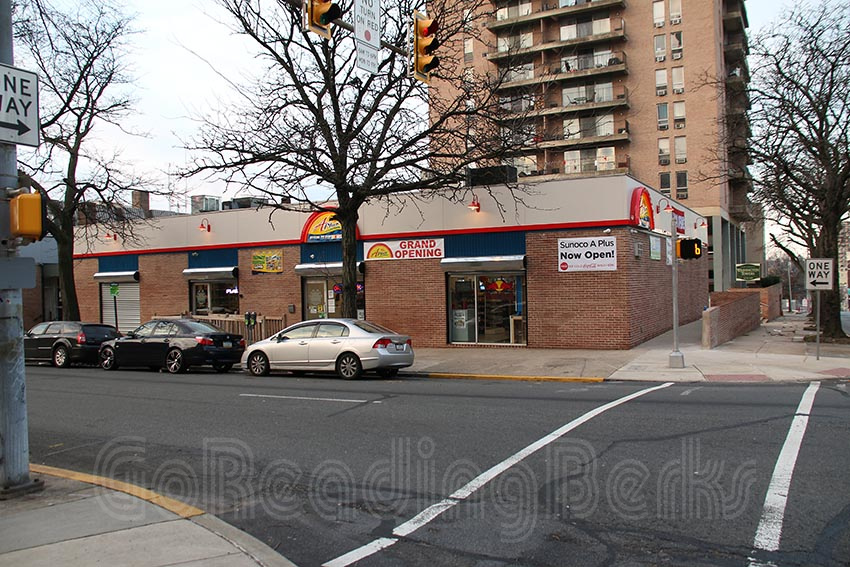 The 3,500 square-foot store, which sits across the courtyard of the Washington Tower apartment building's lobby, features typical products, such as coffee, cigarettes, cold drinks, groceries and fast food.
The Washington Tower apartment building was part of the Court Street Urban Renewal Project. On July 21, 1960, $860,774 in federal capital grants and a federal loan of $1,598,704 was made available for the execution of the Court Street Urban Renewal Project. The completion of the Washington Towers marked the first significant change in Reading's skyline in three decades. Because the city was fairly well developed by 1920, the skyline underwent little visible change thereafter until 1932, when the courthouse was erected. The 12-story Washington Towers apartment building, a towering monument of beauty standing on stilts, added to a new and imposing skyline.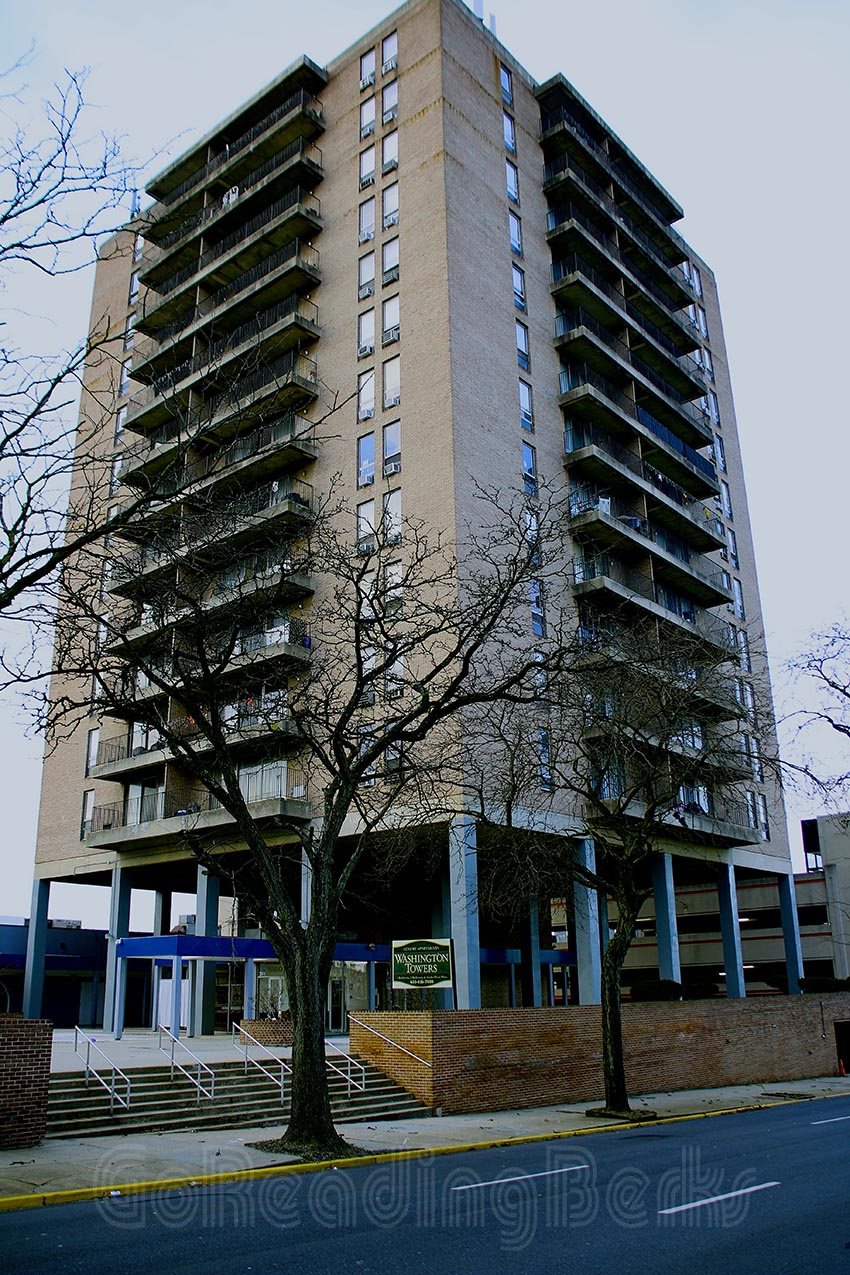 The 12-story apartment tower was constructed within a plaza with underground parking and about 20,000 square feet of commercial space surrounding a fountain and landscaped seating areas at the plaza level.. The commercial area was designed to provide specialty shop space with provisions for a restaurant and cocktail lounge.
The name of the restaurant was the "Plaza Madrid." The restaurant incorporated a Spanish motif design and featured American-Mediterranean cuisine. The restaurant and other retail stores eventually closed.
Abdul Malik purchased the Washington Towers apartment building in 2017 with hopes of filling the retail space.
The Stepping Stone Academy Child Care Center of Reading now fills the retail space at 50 North Fourth Street. Ruth Flores, property manager, said that a  banquet facility at the site of the former "Plaza Madrid" is also in the works. The banquet facility is scheduled to open in 2021.
Below: Location of former "Plaza Madrid."

The future of the A –Plus convenience store looks bright. Tenants of the apartment building, some of them elderly, no longer have to walk several blocks to shop for basic items. The nearby Reading CollegeTowne and Madison Building apartment building, and Berkshire apartment building currently under development will undoubtedly spur more growth for the convenience store.
Below: A-Plus convenience store with the future Madison Building apartments in the background and Reading CollegeTowne on the right.