In the early 1900s, when hosiery mogul Jacob Nolde acquired the land on which Nolde Forest Environmental Education Center now stands, there was only one white pine tree growing among the grassy meadow. He hired an Austrian forester to create an entire forest of white pine trees, and as the tree plantations thrived, the "luxury forest" became a source of family pride.
Nolde was in the hosiery business and had his plant on North Ninth Street in Reading. The plant was later converted to the Reading Outlet Center building #1.

Below: Reading Outlet Center building #1, 801 North 9th Street.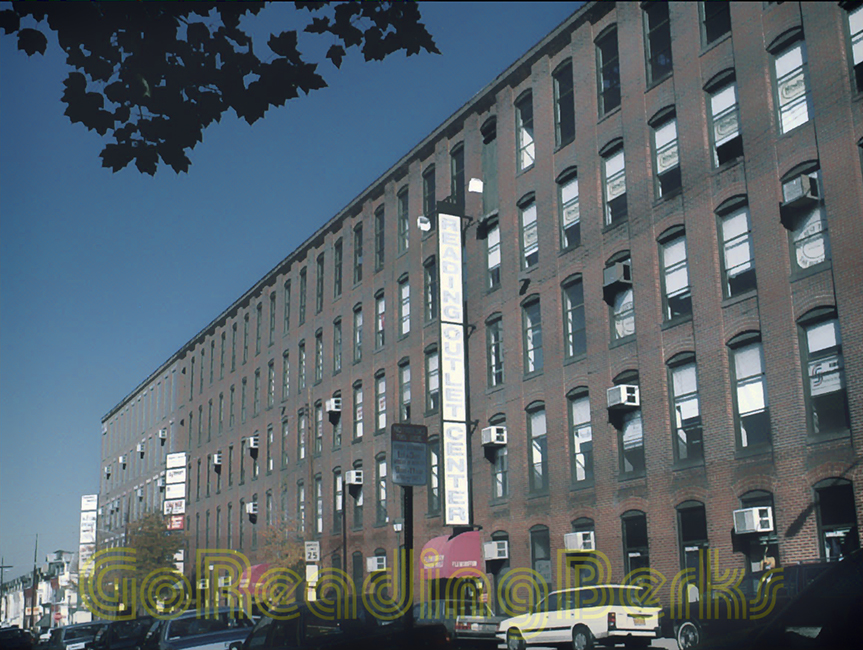 Over the years, he became a wealthy landowner and had his property planned and maintained by foresters from Germany.
Upon his death, the huge estate was deeded to the state for the purpose of providing a setting where children would learn more about the environment using a hands-on approach.
Lou Ritrovato, a state employee, was assigned to the new center and was joined by Leroy K. Lauck, assistant Berks County Superintendent of Schools, who saw this as an excellent opportunity for Berks children.
Dr. Roger S. Hertz, retired Intermediate Unit director and a former coworker in the county office, described Lauck as the "architect" of the educational program at Nolde.
"He had a vision about the potential of this land," Hertz said.
Lauck, who had a farming background, was a staunch supporter of environmental issues long before they became popular and set out with Ritrovato to write a proposal for federal funds to support the educational aspect of the Environmental Center.
At the same time, the state was completely renovating the Nolde residence and constructed an educational center.
Funds were made available from the Elementary and Secondary Educational Act (E.S.E.A.) and the dream of Nolde was quickly becoming a reality.
The State Bureau of Forestry was the operator of the center and the County Superintendent's office was responsible for the educational piece.
Much of the latter was financed with federal dollars.
As the years passed, the Nolde Environmental Center became a model for other centers, and many of those in nearby counties used Nolde as a blueprint.
In addition to being used by school children from Berks and other counties, the center is also available to adult groups for a variety of activities and has been used as a conference center by numerous educational and community groups.
Today, the Environmental Education Center encompasses more than 665 acres of deciduous woodlands the coniferous forests. The Center's streams, ponds and habitats are connected by a series of trails. Sit on one of the benches along a trail and enjoy the sights and sounds of the natural world.
Below: Nolde Forest Mansion Houses offices for the Environmental Education Center staff.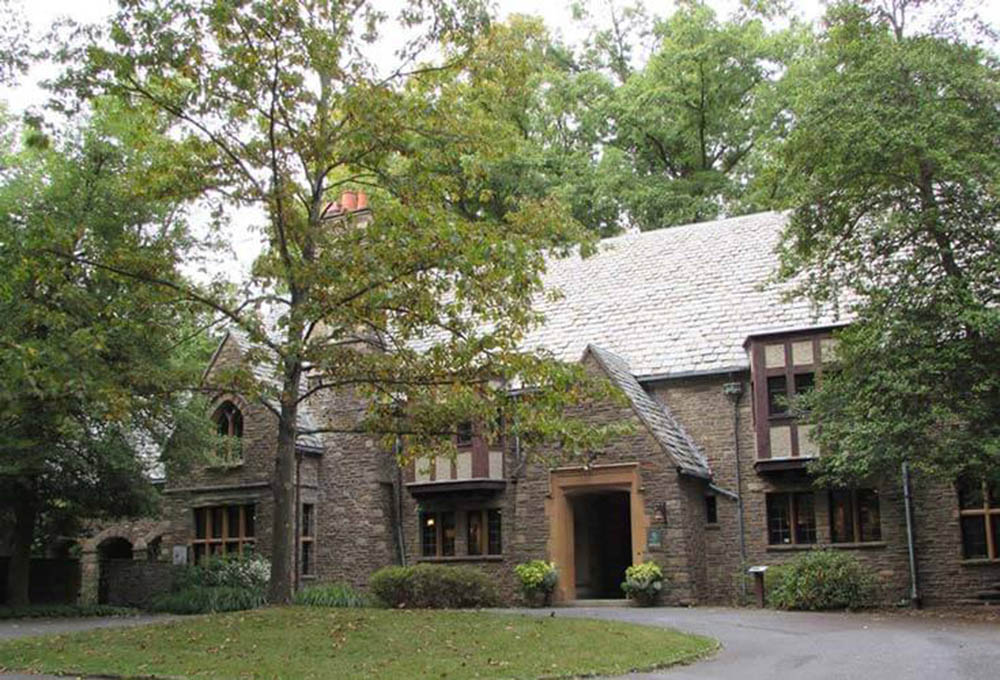 Below: Nolde Forest Environmental Educational Center C.H. McConnell Environmental Education Hall.