Bernhart's dam and lake has existed on an extensive Spring Valley acreage since 1796. The dam was originally constructed for a grist mill.
John S. Bernhart acquired the mill tract in 1832. He enlarged the dam, built a new mill and then added a third story to the mill in 1853.
Below: Bernhart's Grist Mill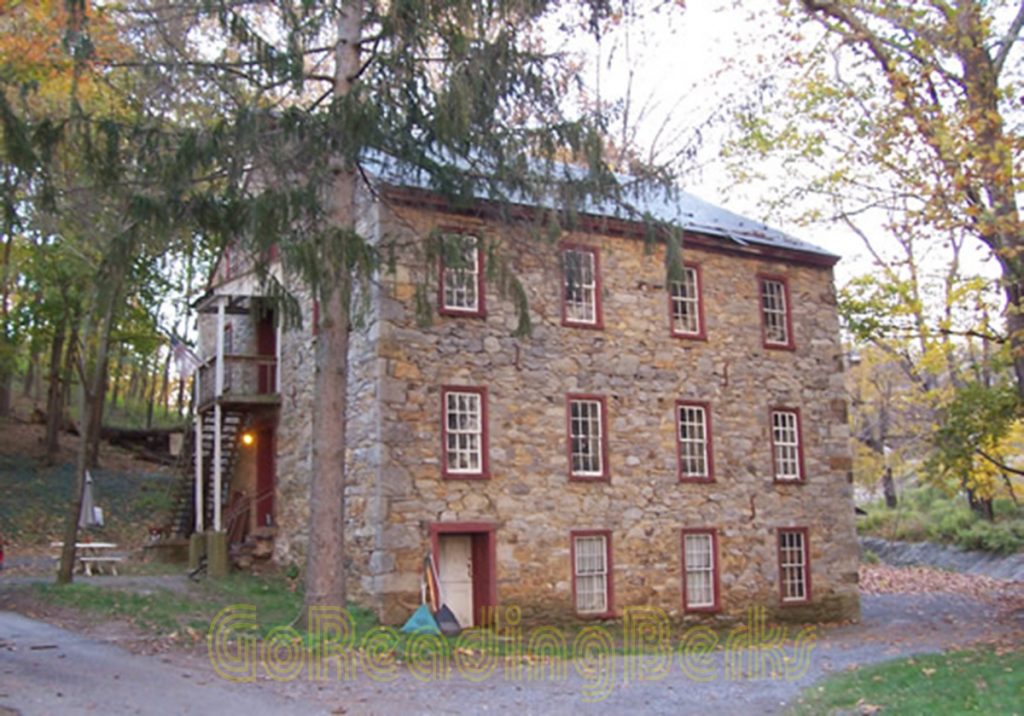 In June, 1865, the city of Reading had commandeered the dam to draw water from the springs feeding Bernhart's dam and to dispense with the use of the water from the dam. On October 10, 1868 City Council awarded a contract to Owen O'Reilly & Co. for constructing a new dam. The completed Bernhart's Dam held between 40,000,000 and 50,000,000 gallons of water.
Below: Bernhart's Reservoir, 1894.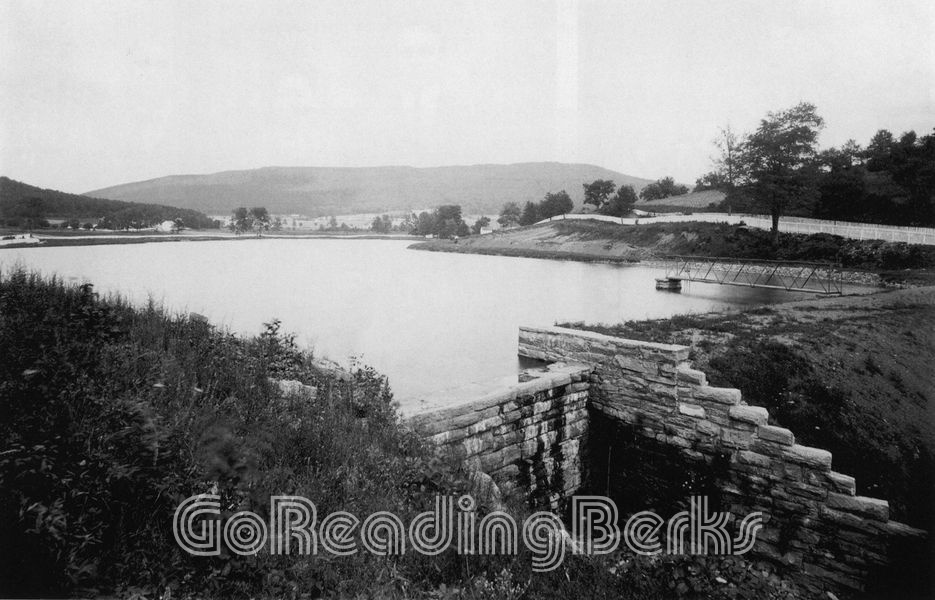 Below: Bernhart's Reservoir Gate House, 1894.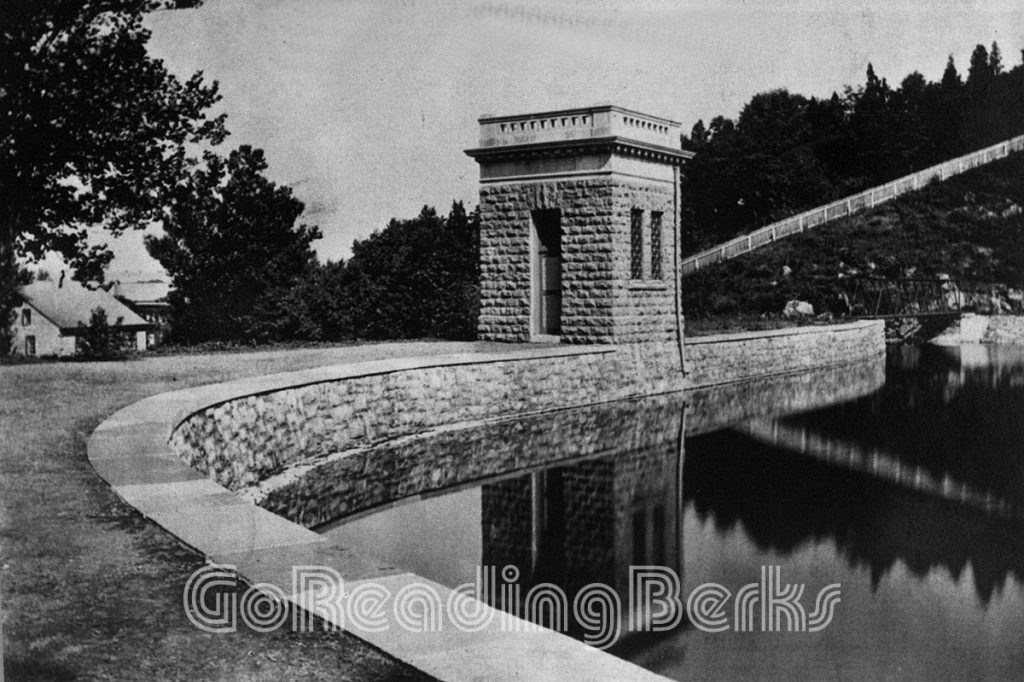 The source of supply is a creek formed principally from springs issuing from the mountain within three miles of the dam. The flow of the creek measured in 1864 just as it enters the dam, was 1,500,000 gallons per day.
The city-owned Bernhart Park closed in 1996 because the Laureldale battery company polluted it with lead dust. Remediation of the park property was completed in 2011 making it safe for recreational use.
The Pennsylvania Department of Environmental Protection designated the dam a high-risk dam and told the city it needed to remove or replace the structure in 2016.
Efforts are now underway to drain the lake because the dam will no longer be covered by insurance starting January 2022.
The city will assess the cost of replacing it or turning the area into a park without a lake, a process complicated by possible contamination of lead at the base of the dam.
Bernhart Dam would cost around $300,000 to remove. Rebuilding would cost between $2.7 million and $6 million. Turning Bernhart into a park without the dam would cost around $3.7 million.