The Beneficial Society Victor Emmanuel II was founded in 1915 by twenty-one men of Italian heritage who joined together for the purpose of aiding members in need due to sickness or death, and to participate in the moral and social improvement of the Italian community in Reading. The selection of the name Victor Emmanuel II was most appropriate since it was he who in 1861 came from the Island of Sardinia to unite the Kingdom of Italy into one nation. In the early years, the Society's home was anywhere meetings could be held. Permanent social quarters were eventually established at 150 Penn street in Reading. It was here in 1946 that Victor Emmanuel II began to prepare and serve authentic Italian food; a venture which has promoted the tremendous growth in social membership and brought Victor Emmanuel II to its current position of prominence in Reading and Berks County.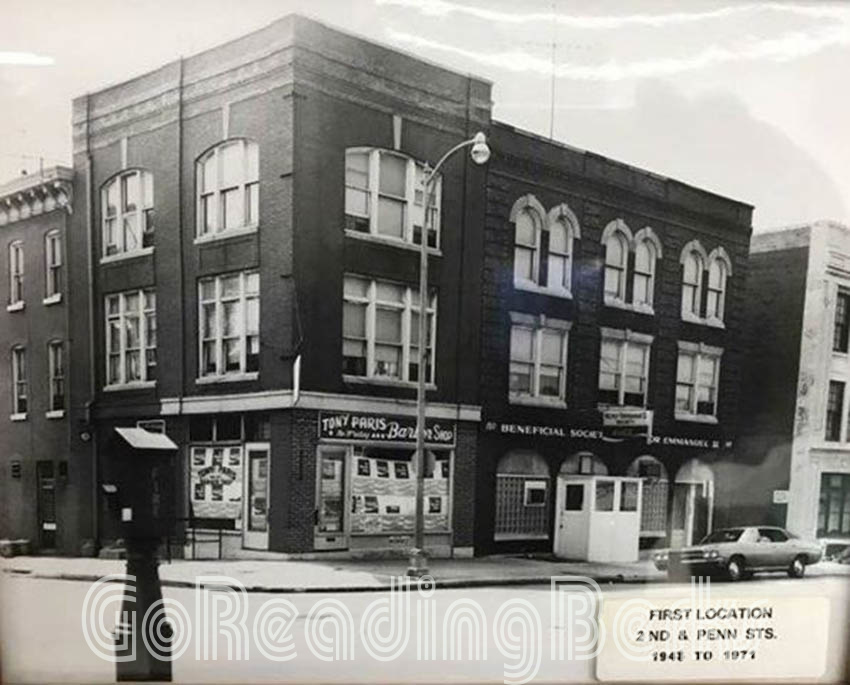 In 1949, the Ladies Auxiliary of the Beneficial Society Victor Emmanuel II was formed. It remains today as an immeasurable aid to the society through its own projects and by assisting the lodge in its endeavors.
In 1965, to celebrate its fiftieth anniversary, the Victor Emmanuel II Scholarship Fund was established, awarding a scholarship annually to a deserving student of Italian descent from Berks County.
The year 1971 was of major importance in the history of Victor Emmanuel II. Following notification that redevelopment plans meant forced relocation from its 150 Penn Street home, the search for an appropriate site began. In early 1972, the move was made to our present quarters at 311-313 Hazel Street where continued excellence in the preparation and service of authentic Italian recipes promoted continued growth and prosperity.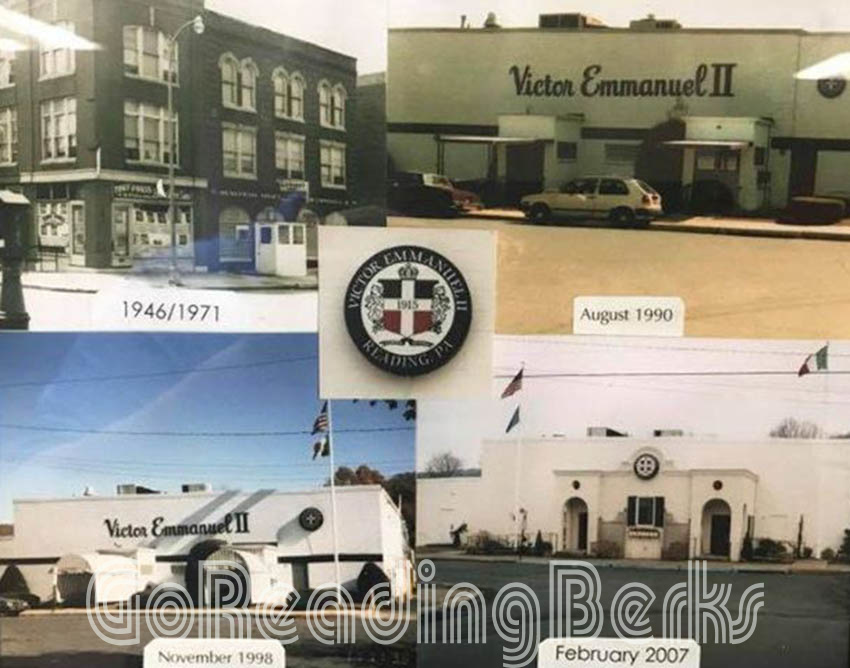 In 1978, the Victor Emmanuel II Lodge & Ladies Auxiliary Scholarship was established to aid sons and daughters of Lodge and Auxiliary members.
The Beneficial Society Victor Emmanuel II boasts a proud heritage. It has risen from humble beginnings to a position of prominence in the community, it has established itself as a benefactor of education in general and the Italian community in particular through its multiple scholarship programs, and has earned a well-deserved reputation as the finest purveyor of authentic Italian foods; all accomplishments of which we are justifiably proud.