S.S. Kresge Co. was one of the largest and most successful retail chains of the 20th century. On August 7, 1920, Kresge opened a store in Reading, PA at 544 Penn Street occupying the former Reading Eagle building building at the southwest corner of 6th and Penn Streets, earlier the Schumucker Hotel. The building was demolished in 1941 to make way for Kresge's 5 and 10-cent store.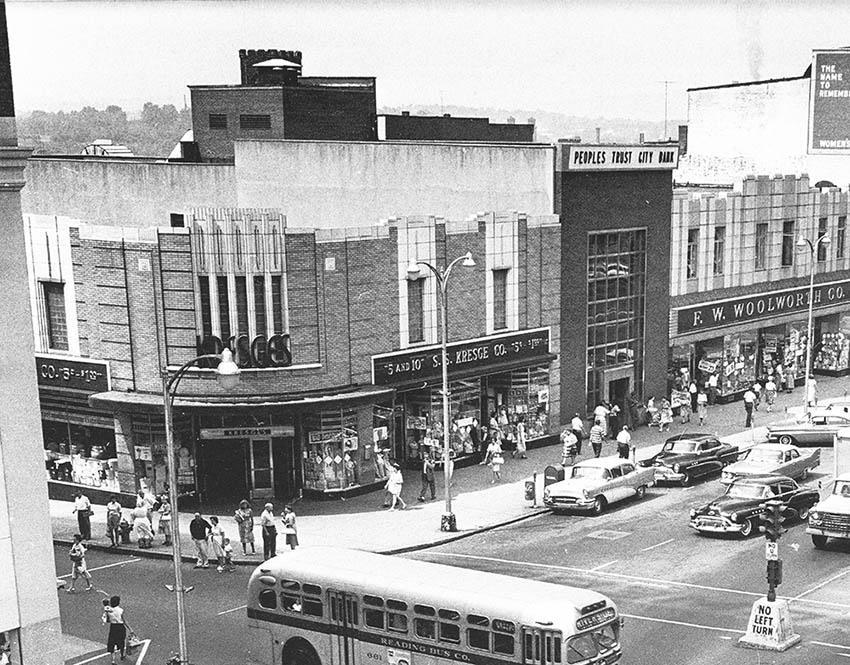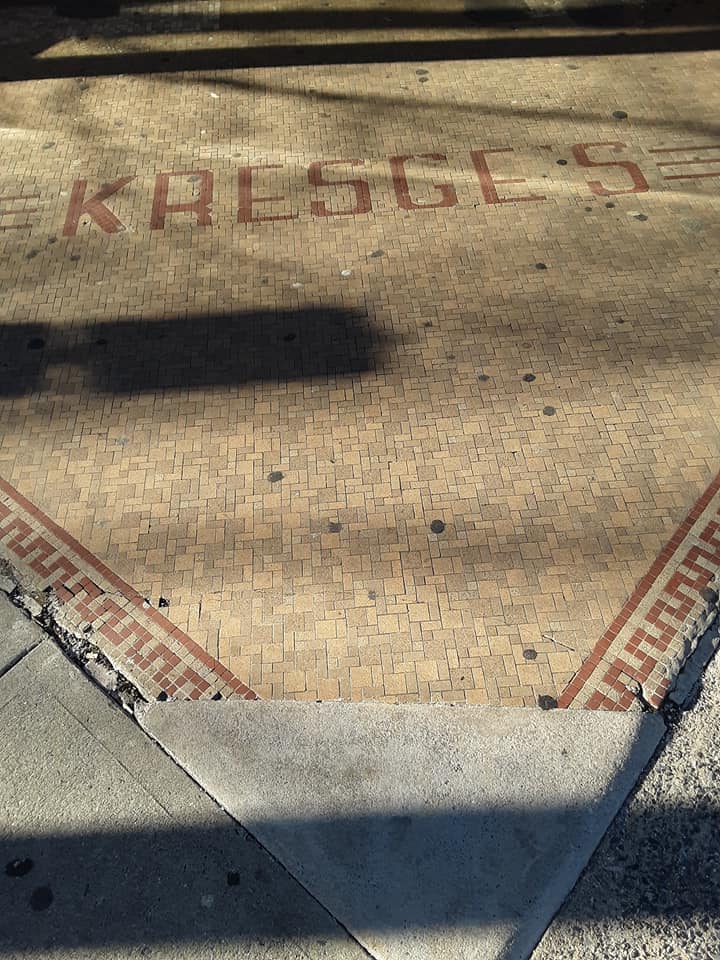 Sebastian Spering Kresge was born in Pennsylvania in 1867. After teaching school and working as a clerk in a grocery until 1889, he was employed in the wholesale produce business. He entered the 5 and 10-cent business in 1897, opening a store In Memphis, Tenn., and Detroit, Mich., as half owner with J. G. McCrorey. He managed the Memphis store for 16 months. In 1899 he exchanged an interest in Memphis for the Detroit store and became sole owner. His partner, J. G. McCrorey, would later go on to found his own chain of five and dimes. McCrorey was so thrifty he legally dropped the 'e' from his surname because he didn't want to pay the cost of the extra gold letter on all his store signs.
Kresge's brother-in-law entered the business and the name became Kresge & Wilson. Mr. Kresge then purchased in 1907 and 1908 a chain of stores from H. G. Woolworth. In 1912 the S. S. Kresge Co. became incorporated.
For nearly a century Kresge's, along with its chief competitors Woolworth's, G.C. Murphy and J.J Newberry, was a fixture on countless small town Main Streets and city centers. But time passed by the five-and-dime. The decline of the American variety store began with the introduction of large discount stores such as Kresge's own Kmart in the 1962. The sprawling suburban discount stores appealed to the flood of post-War Baby Boom families seeking their American dream in the nation's sparkling new subdivisions. Customers were drawn to stores touting the latest fashions and home furnishings, low prices, acres of free parking and a vast array of products. Almost as quickly as they were built, the suburban discount stores successfully lured shoppers away from Main Street and the older Kresge stores.
When S.S. Kresge died in 1966 at age 99, there were 930 Kresge stores across North America. The last S.S. Kresge stores closed in 1994.
The company renamed Kmart Corp. in 1977. At its peak in 1994, Kmart operated 2,486 stores globally, including 2,323 discount stores and Super Kmart Center locations in the United States. From 2005 through 2019, Kmart was a subsidiary of Sears Holdings Corporation and is now a subsidiary of Transform SR Brands LLC. Sears and Kmart have closed more than 3,500 stores and cut about 250,000 jobs in the past 15 years. There are fewer than 20 Kmart store in existence today.