On September 20, 1884, F. W. Woolworth opened a store in Reading, PA at 530-534 Penn Street.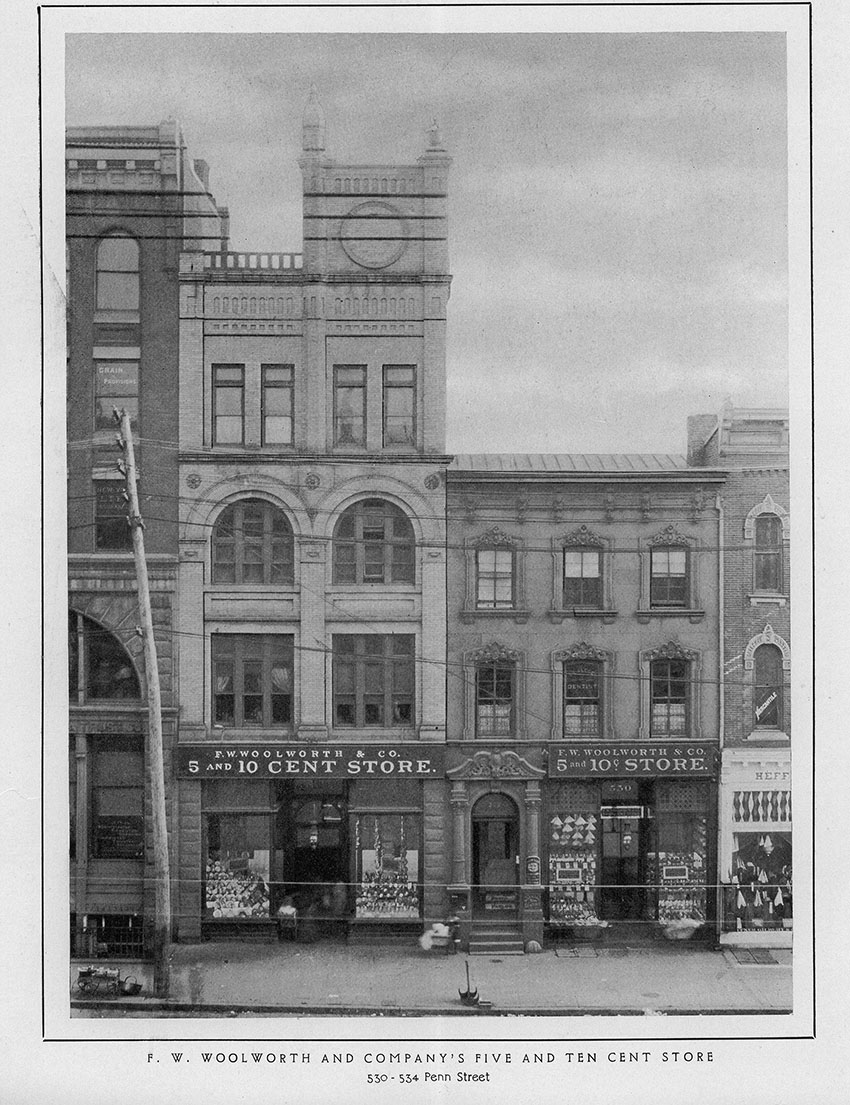 The F. W. Woolworth Company (often referred to as Woolworth's or Woolworth) was a retail company and one of the original pioneers of the five-and-dime store. It was among the most successful American and international five-and-dime businesses, setting trends and creating the modern retail model that stores follow worldwide today. It all started with one man's dream and energy. Frank Woolworth created a business that revolutionized retailing across the world, working with his brother, Charles Sumner Woolworth, and reuniting with his friends from his apprenticeship as a shop clerk.
Below: Interior of F. W. Woolworth's Store, 530-534 Penn, around 1911.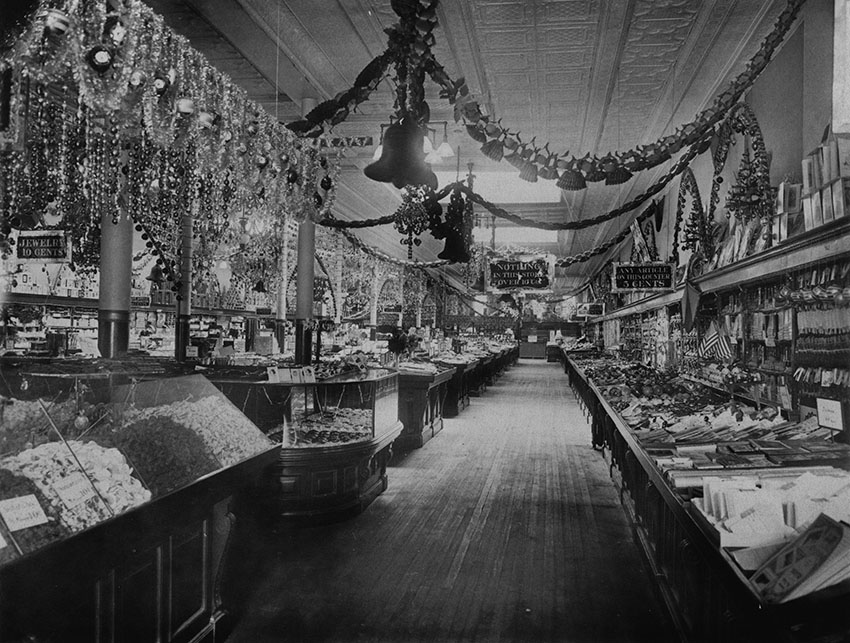 The first Woolworth store was opened by Frank Winfield Woolworth on February 22, 1879, as Woolworth's Great Five Cent Store" in Utica, New York. Though it initially appeared to be successful, the store soon failed. When Woolworth searched for a new location, a friend suggested Lancaster, Pennsylvania. Using the sign from the Utica store, Woolworth opened his first successful "Woolworth's Great Five Cent Store" on July 18, 1879, in Lancaster. He brought his brother, Charles Sumner Woolworth, into the business.
The two Woolworth brothers pioneered and developed merchandising, direct purchasing, sales, and customer service practices commonly used today. Despite it growing to be one of the largest retail chains in the world through most of the 20th century, increased competition led to its decline beginning in the 1980s, while its sporting goods division grew. The chain went out of business in July 1997, when the company decided to focus primarily on sporting goods and renamed itself Venator Group. By 2001, the company focused exclusively on the sporting goods market, changing its name to the current Foot Locker, Inc., changing its ticker symbol from its familiar Z in 2003 to its present ticker (NYSE: FL).