Everything could be bought in that 400 block, from food to a diamond, from tires to a clock.
Below: 400 block of Penn Street. North Side.

First there was Kins for fine ladies to shop, and Pep Boys and Charles Auto Took good care of Pop.
Whitner's was high class, its tearoom the best for coffee and sandwiches and all of the rest of the food that was served at this old Reading store, like Berks County dumplings, bread filling and more. On the top floors were seen incredible sights of rich clothing to wear for day and for night. Soft, pure white gloves, like new-fallen snow, were stacked on the counters, row upon row, while pale pink and blue gowns with crinoline slips awaited party ladies with elegant hips. Gentlemen, too, were handled with care and could buy topcoats of wool or silky mohair.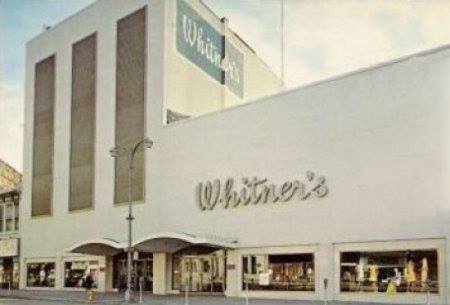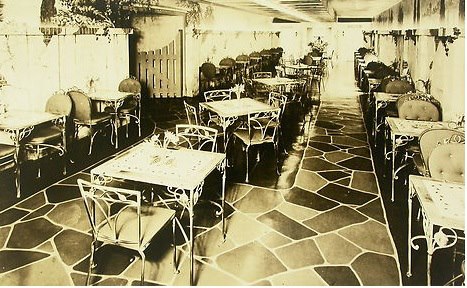 At Farr's up the street, the boot said it all, as shoes could be bought for both summer and fall. There were white bucks for Junior and wingtips for Dad, Penny loafers for Sis who must wear the new fad.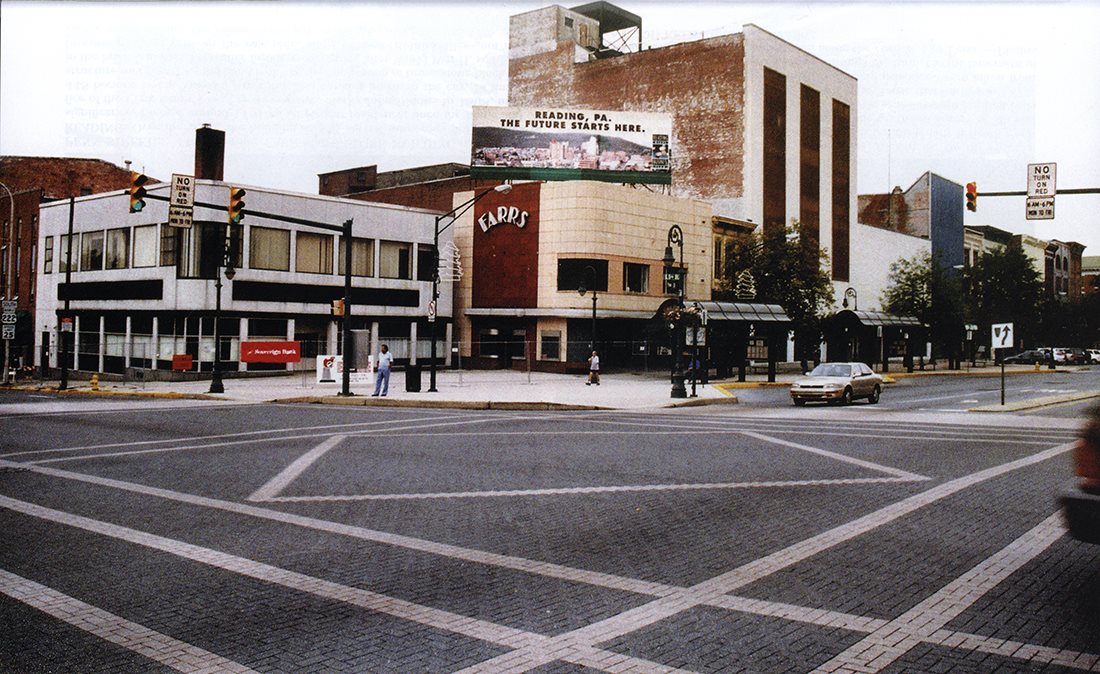 And Sears with its catalog sales was a must for farmers whose tractors were starting to rust. They could sit in their kitchens when chores were all done and order sun bonnets, new knives, or shotguns.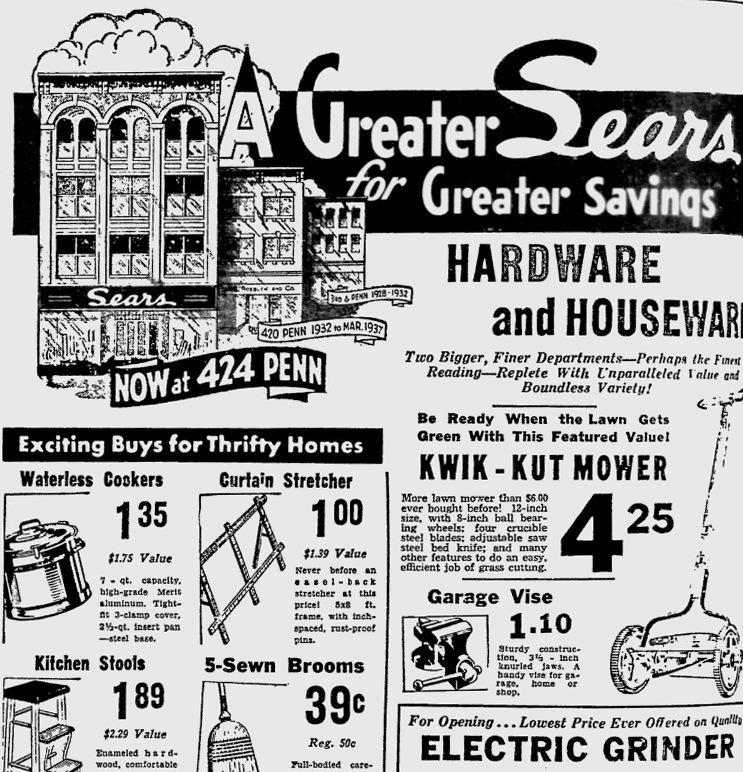 If Mom needed a hat, Reed's hat shop was there. Its windows overflowing with gems for the hair.
While Joseph's provided Men's jeans and plaid shirts, Tersuhow's was busy Putting hems in long skirts. And after lunches at Thomas', when a lady indulged, this shop measured for girdles for those who now bulged.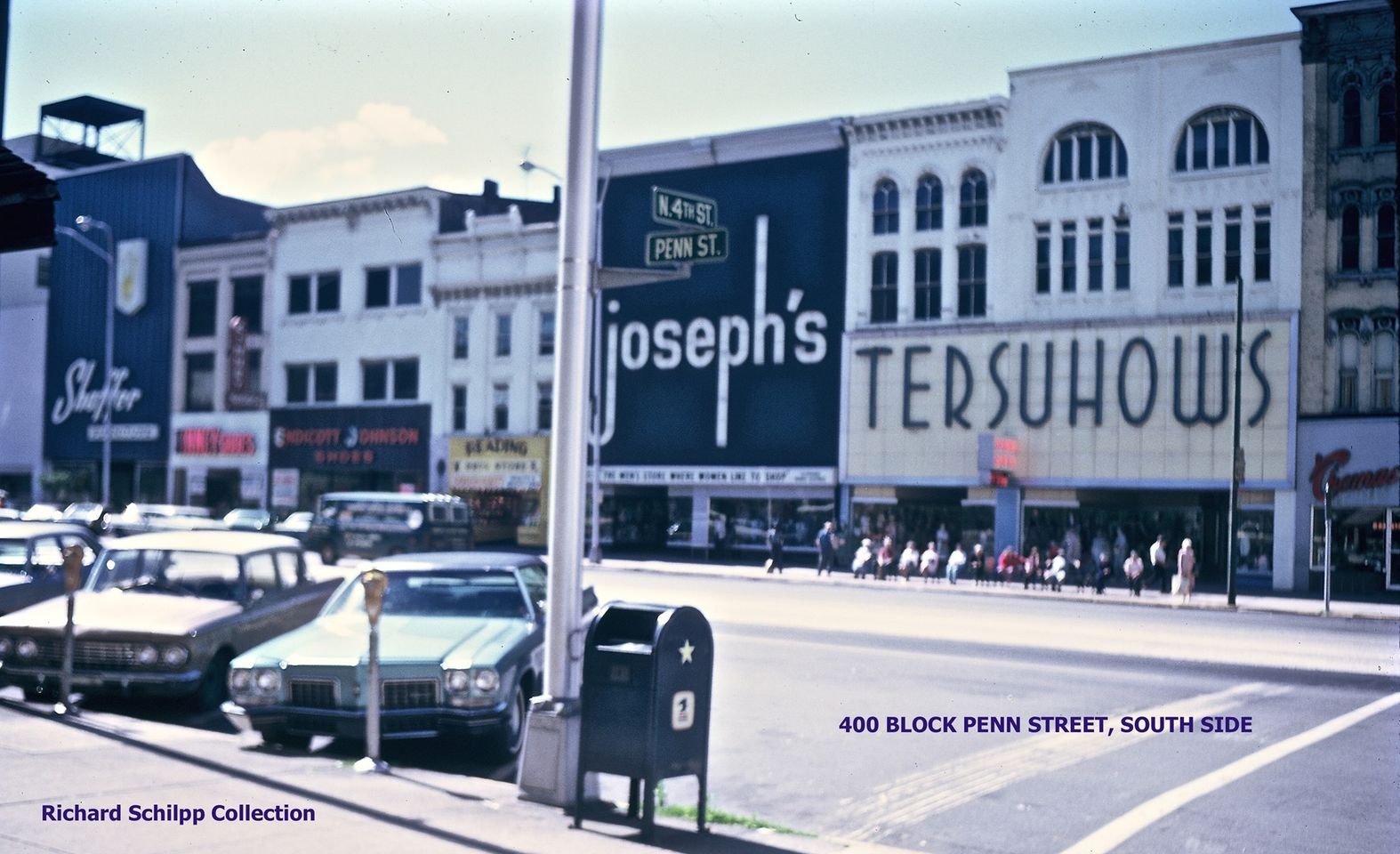 Across 4th and Penn Stood Saylor's sweet place, always bursting with people Who came for a taste of eclairs surrounded by chocolaty cream and coffee made daily with freshly ground beans.
Below: BJ Saylor's, 400 block of Penn Street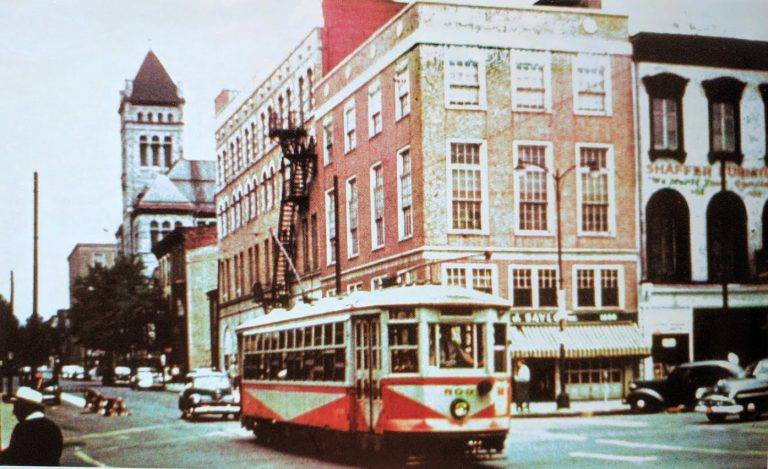 Right next to this heavenly Haven of food, Shaffer's Furniture catered to those in the mood for new sofas to brighten their homes and their lives, and dinettes of chrome to repay worn-out wives.
At the Acme were parked Packards and Hudsons whose steering wheels supported impatient husbands waiting for wives with good shopping skills who cleverly managed to pay all the bills.
When lunch rolled around, all shopping would cease, for over at Moore's would be sizzling grease, ready for burgers and French -Fries with gravy, cooked by a man who had been in the Navy.
Gas bills could be paid At the UGI store which sold white metal stoves with a glass see-through door.
And anchoring the corner of this versatile block was Berks County Trust where people could sock extra money, if any, was left in the tills after buying the food and paying the bills.
But the most important place on busy Penn Street was the station underground where people might meet friends or neighbors who needed relief from hard shopping or might have encountered a run in a stocking.
Below: Underground comfort Station at Southwest corner of 4th and Penn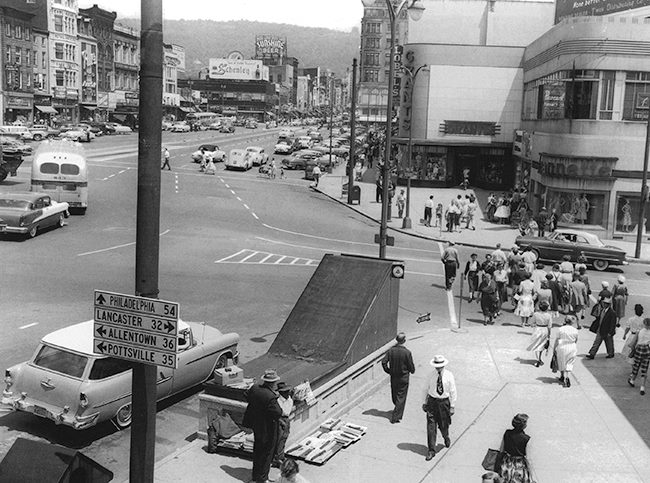 Green tile lined its stairwell and even its floors, and uniformed ladies stood by its glass doors. The smell of pine oil and soap intermingled with jasmine-sweet perfumes which soothingly signaled the fact that this shelter was run with much love for those in the clean streets of the city above where everything could be bought from a tire to a clock, especially on Penn in the 400 block.