William H. Luden (1859-1949) was the developer of the menthol cough drop and founder of the Luden's company and brand. The son of an immigrant father from the Netherland's, Luden quit school at the age of 15 and became an apprentice candy maker.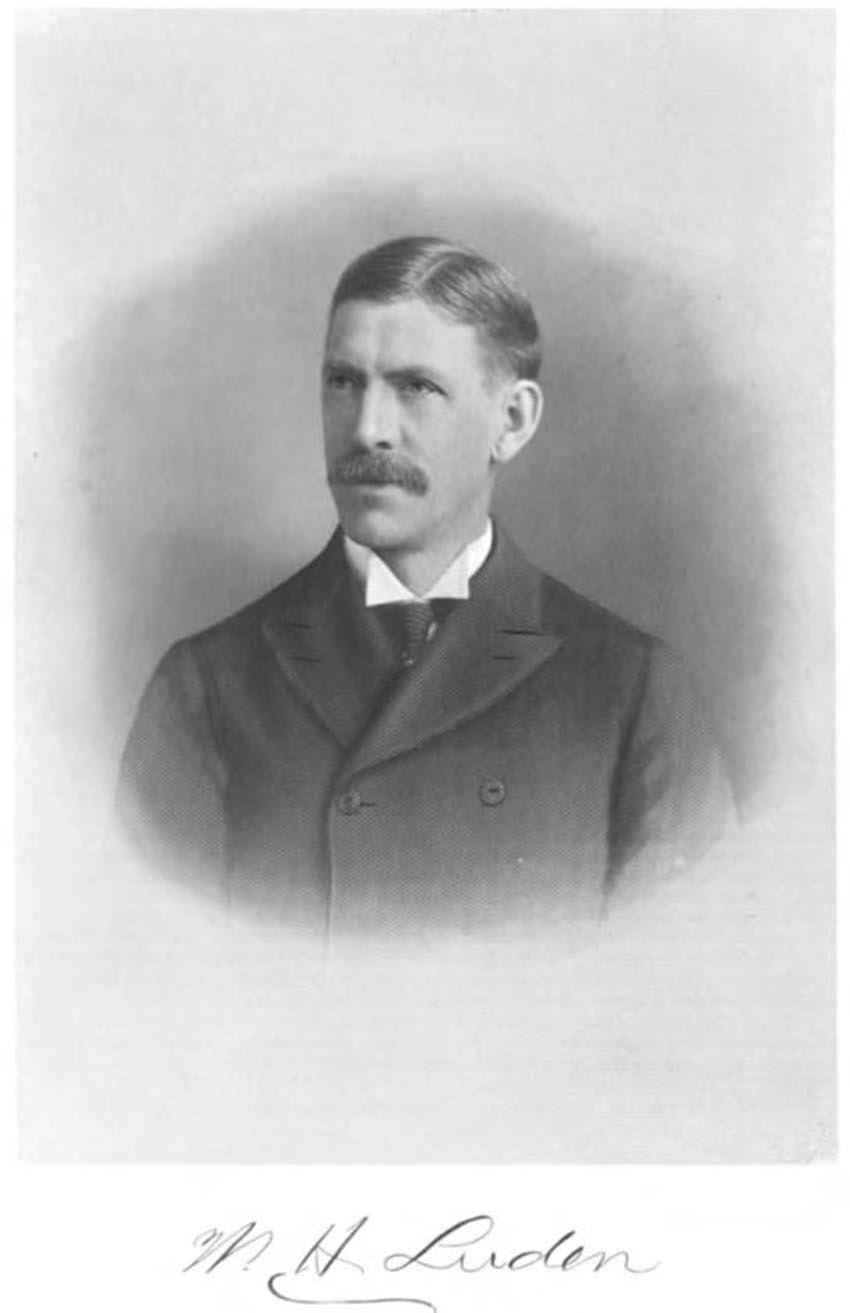 Luden launched a backroom candy business in 1879 in the rear of his father's jewelry shop at 35 N. 5th St., Reading, Pennsylvania, USA. His "factory" was his family's 30-square-foot kitchen. An early product was "moshie," a Pennsylvania Dutch (German-American) candy made with brown sugar and molasses. Luden collaborated with a pharmacist to develop a cough drop formula. He colored his cough drops amber instead of the red associated with cough drops at the time.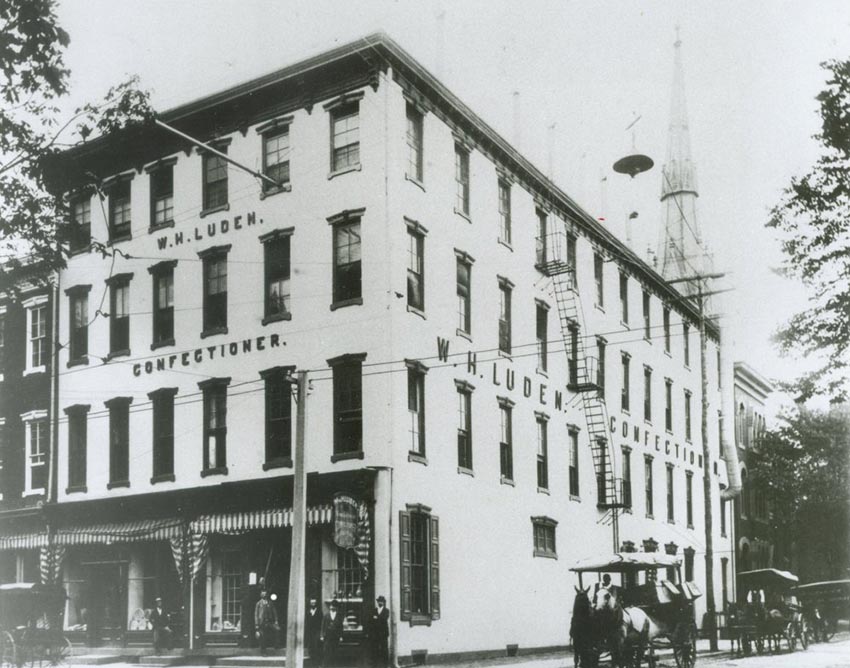 In 1881, Luden's honey-licorice menthol throat drops were introduced. "Luden's Menthol Cough Drops" were sold for many years in 5-cent packages. Menthol cough drops replaced the cumbersome vials of menthol that cold sufferers had carried to relieve their symptoms. Luden introduced new packaging methods as well, lining boxes with wax paper to extend shelf life. Perhaps his most remarkable innovation was to give samples to railroad workers, giving the product effectively national exposure in an early example of guerilla marketing.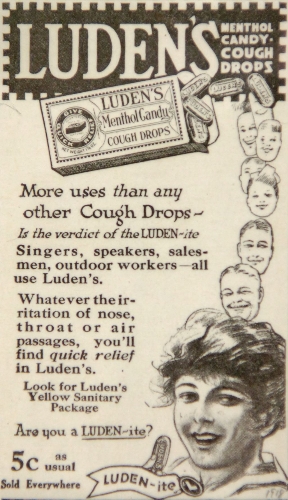 In 1882, he moved his operations to 37 N. 5th St., and offered an extensive line, including cough drops, hard and soft candies, chocolates and marshmallow products, making candy for Christmas, with thirty pounds of sugar.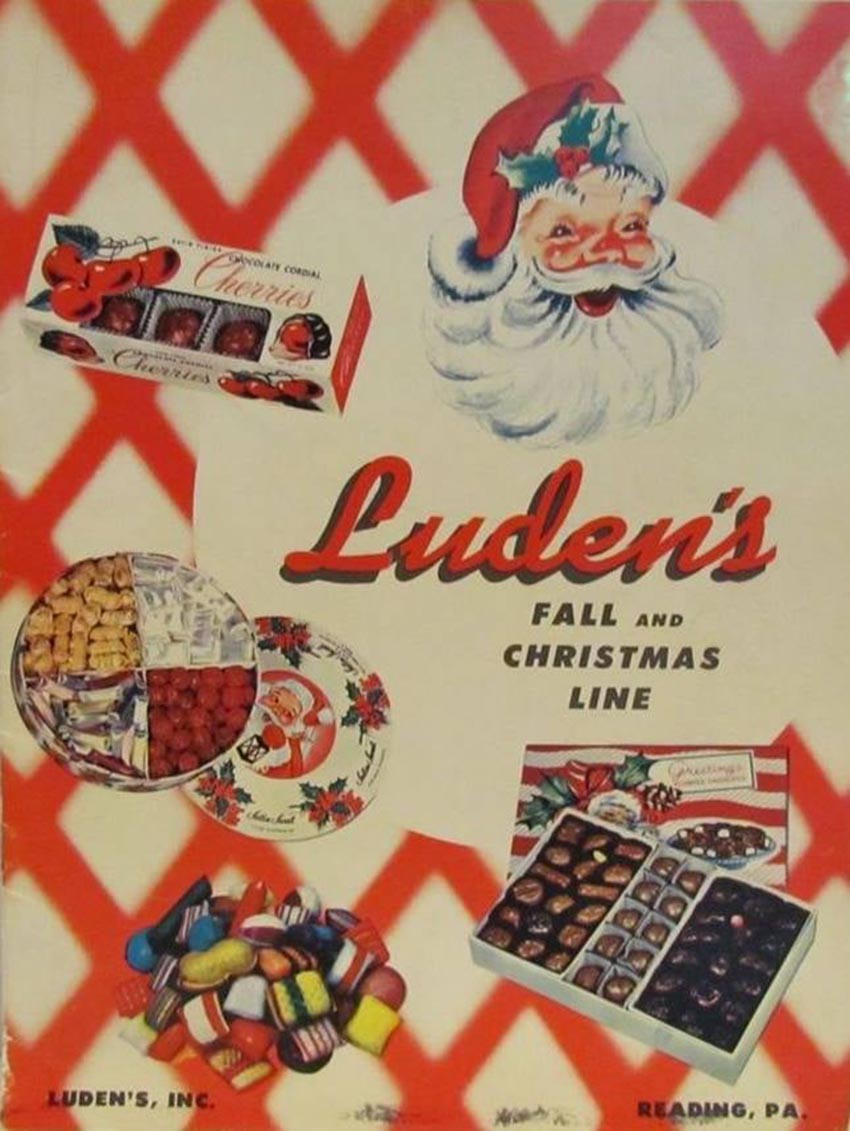 Luden did several things differently from his competitors. Luden manufactured his own chocolate for his candies unlike many confectioners of the time. Most sold candy door to door. Luden persuaded shopkeepers to display and sell his wares.
In 1892 Luden moved his operations to a larger building at Sixth and Washington streets in Reading. In 1900, he moved to still larger quarters on Eighth Street beyond Walnut, where he erected a four-story brick building, expanded in 1909.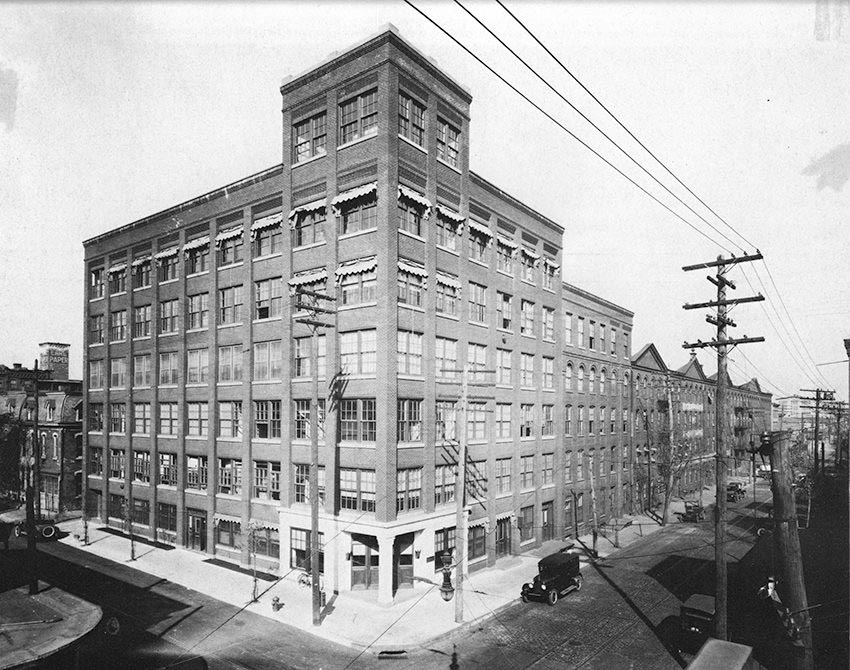 By 1909, Luden employed hundreds of workers and was selling five million packages of cough drops per year.
William Luden retired in 1927. The firm only grew even larger when Luden retired and Food Industries of Philadelphia and the Dietrich family bought the company in the late 1920s.
As the 1930s began, Luden's products were selling in 26 countries and the firm was making tens of millions of pounds of candy, all at the Reading location where it received by rail tons of sugar and corn syrup and shipped out its multitude of finished products.
In 1936, William Luden created the 5th Avenue candy bar. The name for the candy bar can be traced to H. Earl Erb, a Luden's secretary-treasurer who helped develop the bar and who lived at the corner of Fifth Avenue and Chestnut street, West Reading. The original version of the 5th avenue bar had roasted peanuts, crushed molasses, milk chocolate, and topped with toasted almonds.

When it celebrated its centennial, technically a year or two late, in 1981, Luden's had enjoyed 100 years of uninterrupted prosperity.
In September 1982, Luden's Inc. received City Council's permission to hang "5th Avenue" street signs in the colors and general shape of the candy bar along 5th street.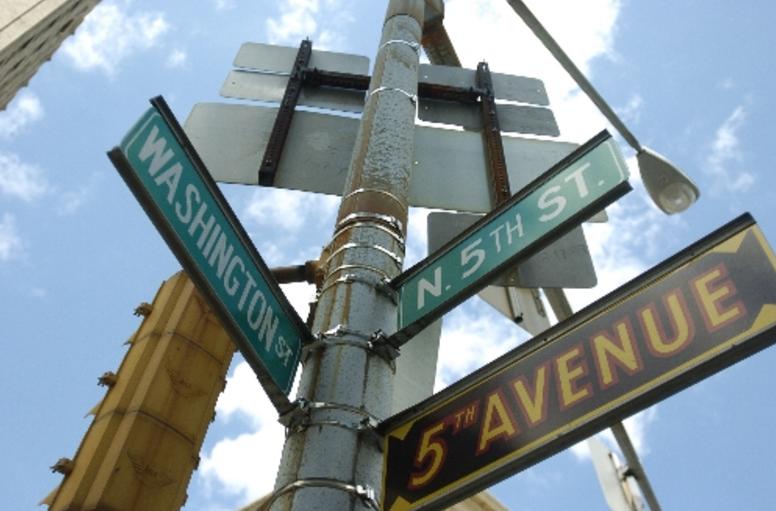 Within a few years, its owners had put it up for sale, and Hershey Foods Corp. (which subsequently changed its name) came up with the best bid. Hershey Chocolate purchased the Reading plant at 200 N. Eighth Street and at 210, 212, 214 and 216 Poplar Street from the Dietrich Corp. in 1987.
Hershey reduced not only its work force, but the plant itself, halving its space and tearing down 7 of 9 Luden buildings in 2007.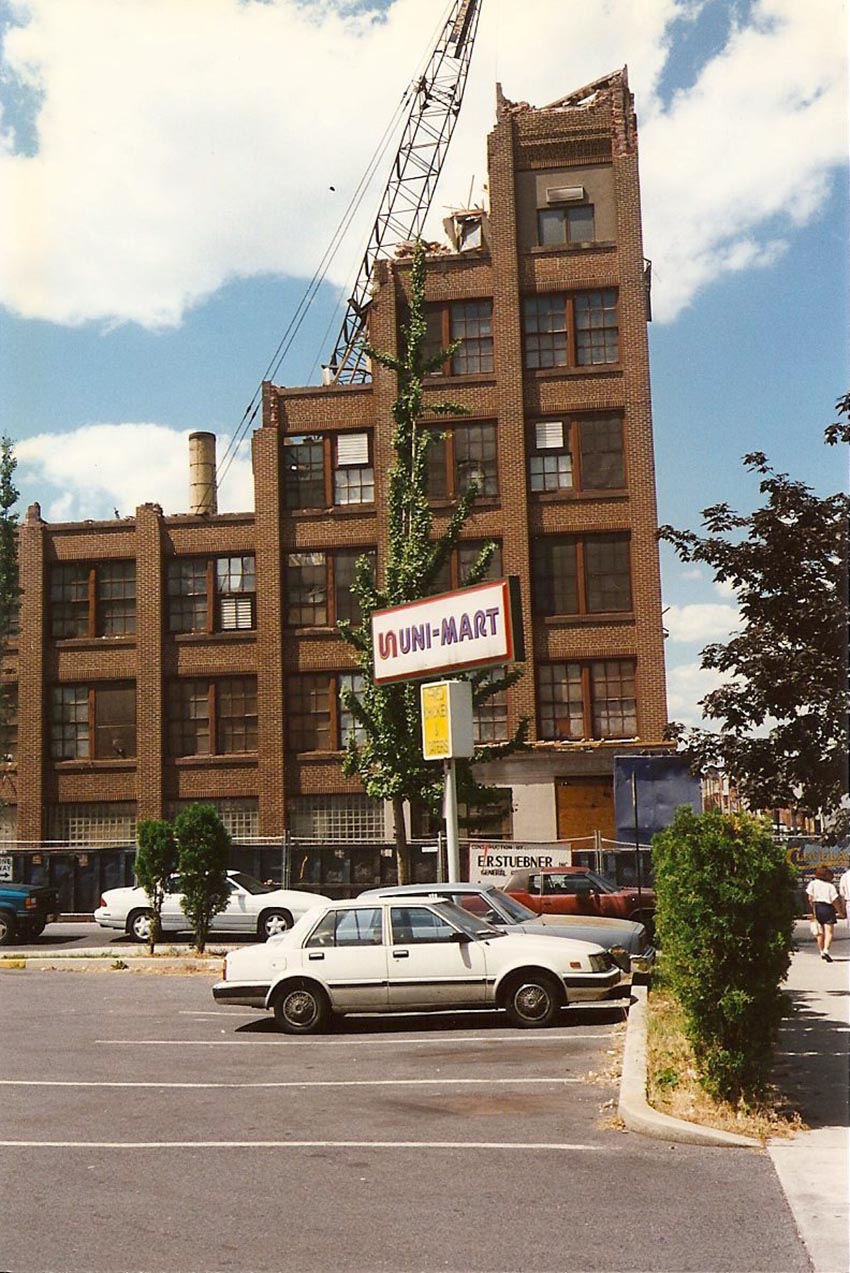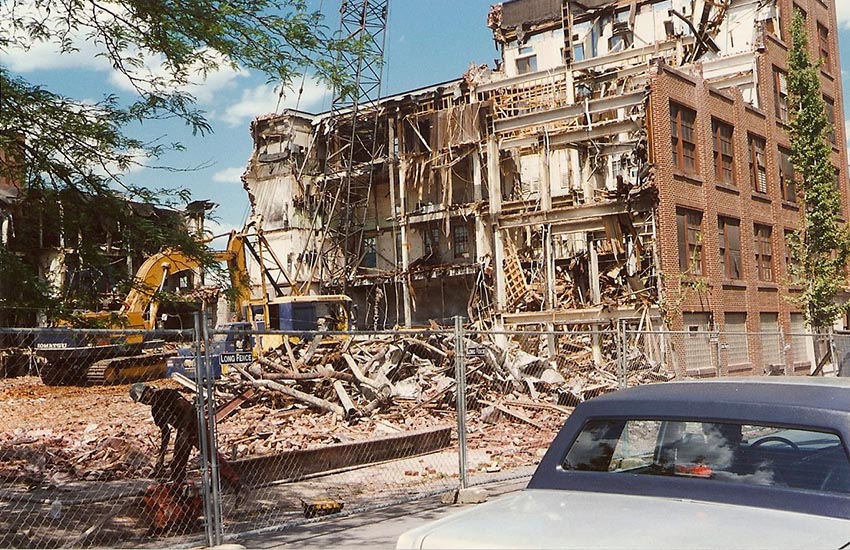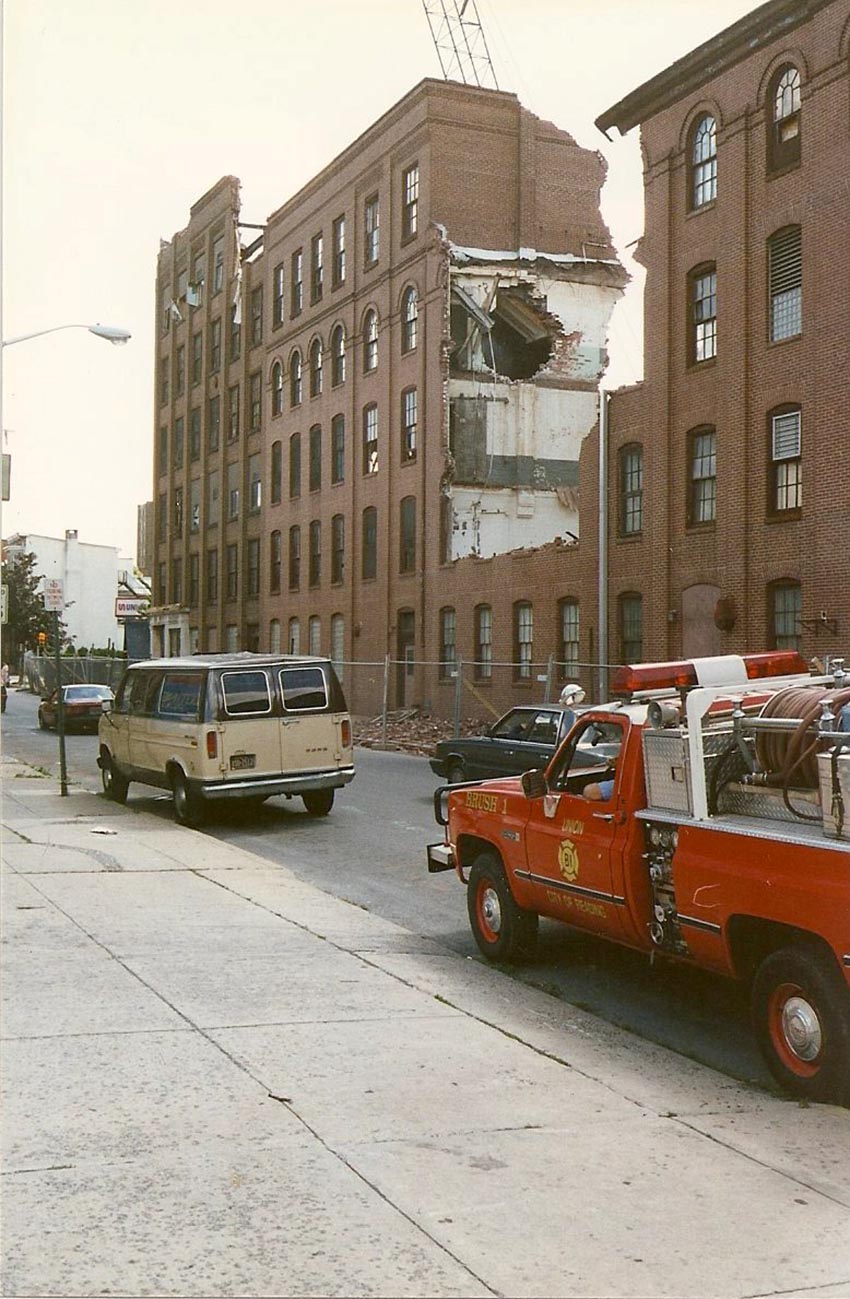 The 5th Avenue candy bar was topped with two chocolate-covered almonds until 1993 when they were removed to cut costs.

By 2001, Hershey sold the cough drop brand to Pharmacia (now part of Pfizer), and Luden's eventually became a product of Prestige Brands. Hershey's kept Luden's 5th Avenue bar.
Hershey continued to produce candies including the 5th Avenue bar, the York Peppermint Pattie, Zagnut candy bars and Jolly Rancher hard candies at the Reading plant until 2009, when the Hershey Co. shut down the plant in Reading as part of a wider move to cut labor and materials costs.
At its height of production in 1959, the Luden Company employed nearly 1,200 residents of Berks County. When the plant closed in 2009 it employed 260 union employees.
The Reading School District had agreed to buy the property for $3.85 million, with plans to construct three schools on the site, but it terminated the sale when asbestos and benzene were discovered there.
The building is currently owned by 200 North 8th Street Associates, LLC, a Consulting Service which has two total employees across all of its locations and generates $231,385 in sales.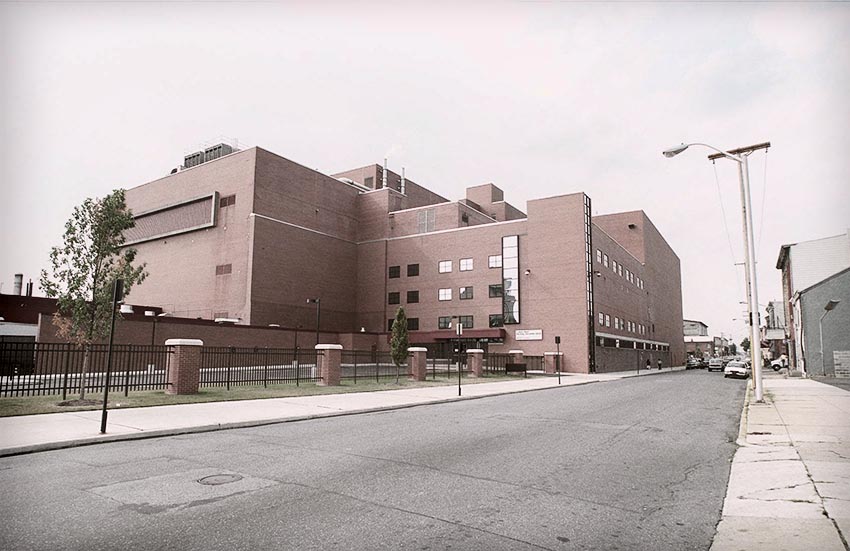 William H. Luden was an instrumental figure in the Olivet Boys Club. According to the Olivet Archives, Luden was friends with the club's founder, William McCormick. Luden allowed the club to occupy the fourth floor of his factory in 1903 and it was used by the club for two years. After McCormick's death, Luden bought the equipment of all five Olivet clubs and gave it to the president, Frank Miller. During his lifetime Luden also purchased the buildings for what was then named Club No. 1 and Club No. 4 (Olivet BGC Archives). He gave money to other causes too. He donated money to the creation of a swimming pool at Pendora Park which was never approved.
William H. Luden made his mark on Berks County not only industrially, but architecturally. Of humble beginnings, Luden amassed considerable wealth through his confectionery business and expended some of it in homes not only in Berks County but in Villanova, Atlantic City, Palm Beach and Miami Beach.
The two mansions he built in Reading still exist.
His first mansion, a Victorian-Romanesque-style brownstone built in 1899, remains at 709 N. Fifth St. in the Centre Park district.
The second, a 40-room mansion dubbed Bon-Air, at 1404 Hill Road, was designed by James Vickson, the architect responsible for the design of the Reading Public Museum. The imposing neoclassical-style limestone edifice was built for $750,000 in 1914.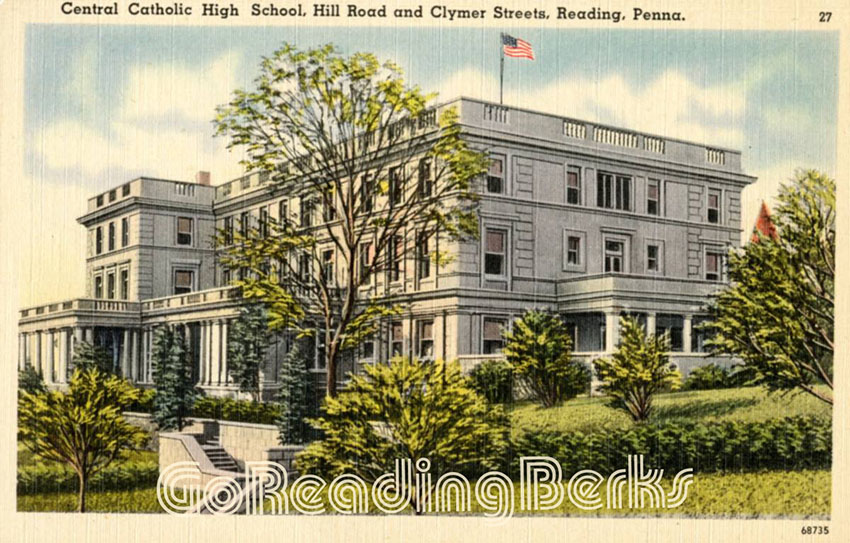 The structure is built over a mine shaft which had to be sealed before construction could begin. Iron ore was mined throughout the area, down into City Park and along North 13th Street, and that the area is permeated with shafts that were closed but never filled in.
On July 13, 1936 the William H. Luden mansion at 1404 Hill Road was offered for sale to the U.S. Treasury Department as a site for a new post office. The Luden property, including all improvements, was offered at $115,000. In 1939, St. Paul's Church, 151 North 9th Street, purchased the mansion for $45,000, and transformed the former home into Bornemann Central Catholic High School. It welcomed its first students in 1940. An expansion the following year, roughly doubling its size, linked the mansion with its carriage house.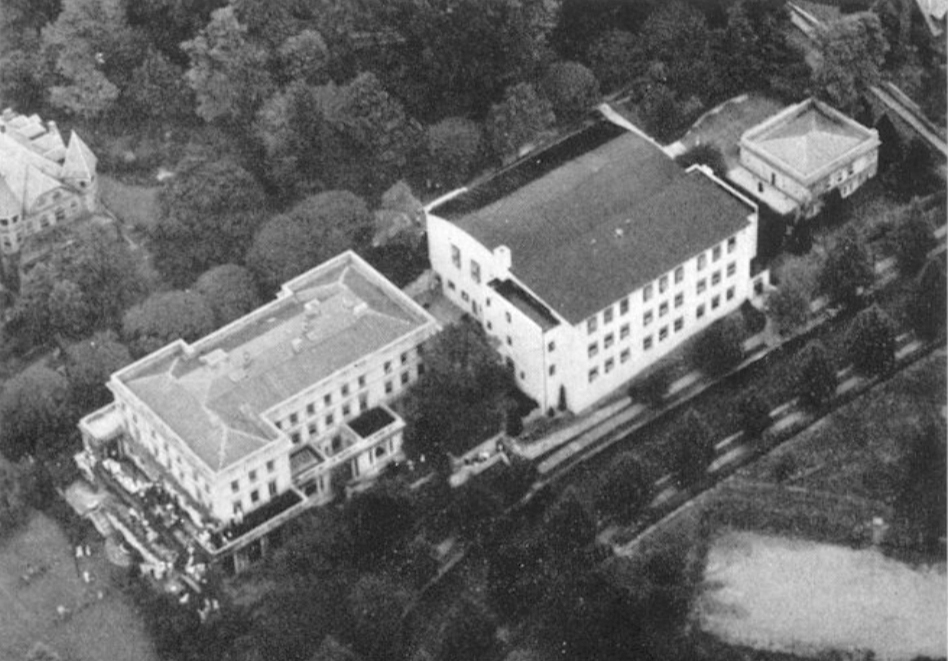 Although no longer made in Reading, the cough drops still bearing his name continue to soothe and be enjoyed by millions of users. Despite not being advertised since 1993, the candy bar is still available in many smaller retailers.
William Luden was recognized as one of the Candy Hall of Fame's winner's as his years of success was noted by the national confectionery sales association. His efforts were appreciated for contributing to the numerous candy and success that his name has brought to the global confections business. William Luden, age 90, died May 8, 1949 of a heart attack in Atlantic City, New Jersey.
Below: Photo of the mausoleum of William H. Luden, Charles Evans Cemetery, Reading. However, Luden is not buried in this mausoleum. William is buried in a mausoleum identical to this one in West Laurel Hill Cemetery, Bala Cynwyd, PA with his second wife.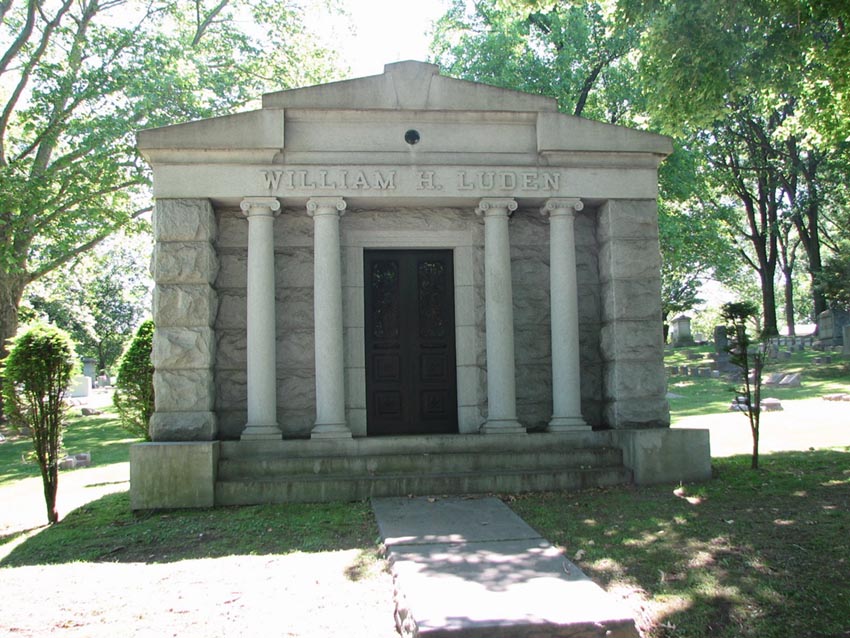 Below: Photo of the burial place for William H. Luden, and his second wife Kathryn Fasig. The mausoleum is located in West Laurel Hill Cemetery, Bala Cynwyd, PA.