Faller's bakery was established by E. J. Faller (1888-1958) and his cousin George B. O'Neill in 1911.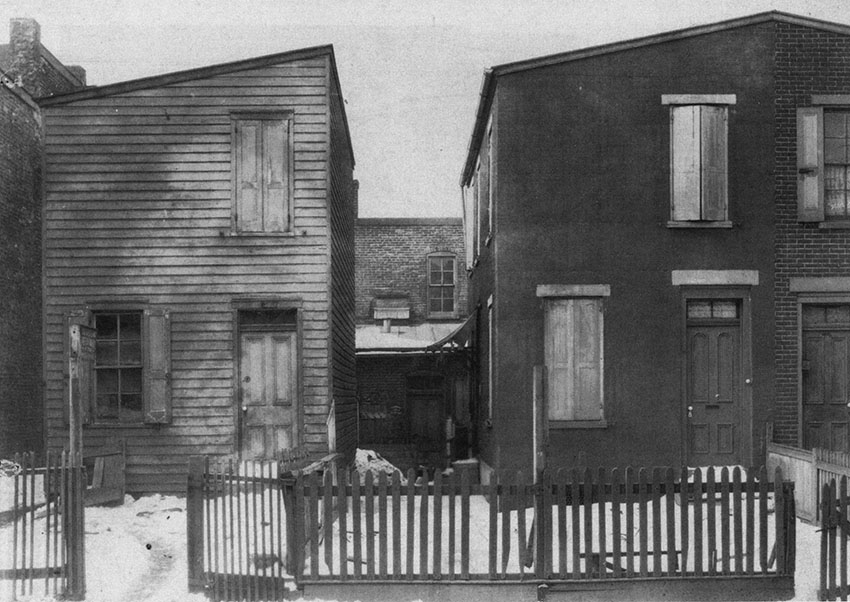 The business itself was started at 1606 Cotton Street. Edward J. and Ella M. Faller began operating their pretzel bakery at 528 & 530 Moss Street in 1913 in the three old buildings seen above. General contractor Dominic Maurer erected the facility shown below at 528 & 530 Moss Street for E. J. Faller in 1926-1927 on the site of three old structures.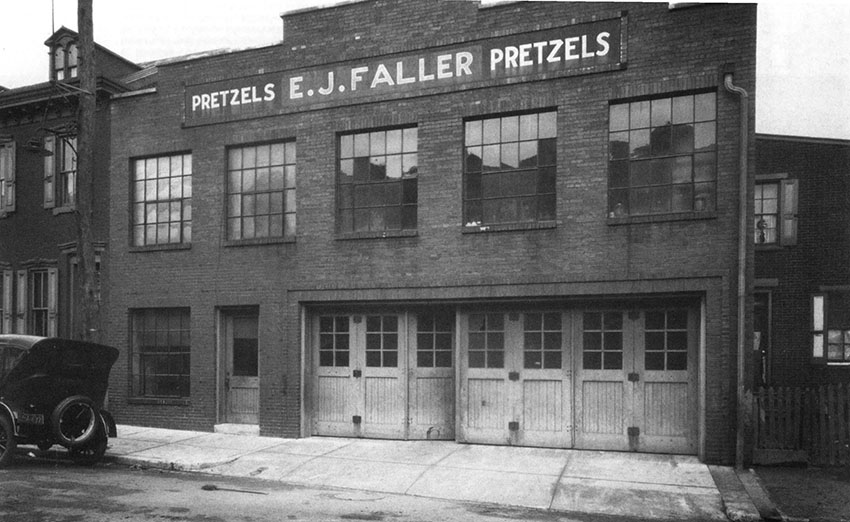 A year later, E. J. bought out his cousin and conducted the business until his death in 1958. He was succeeded by sons Francis ("Ben") and Raymond, both of whom retired in 1985 when they bought out by Michael Hechinger, the present owner. In 1990, Faller's discontinued producing twist pretzels in favor of their very popular pretzel sticks. Using only fresh, all natural ingredients, his pretzels soon became a local favorite. With his help, Reading became known as the "Pretzel Capital of the World!" To this day, the Pretzel Sticks are still baked at the same location, in a brick oven and dried in a slow drying kiln. The current owners are Mike and Phyllis Hechinger.