From day one of the 20th century it was recognized that the future well-being of the development of center-city Reading was inextricably tied to the Reading Company train tracks cutting right through the very heart of the city at Seventh and Penn.
Below: Seventh and Penn Street Railroad Crossing, 1940s.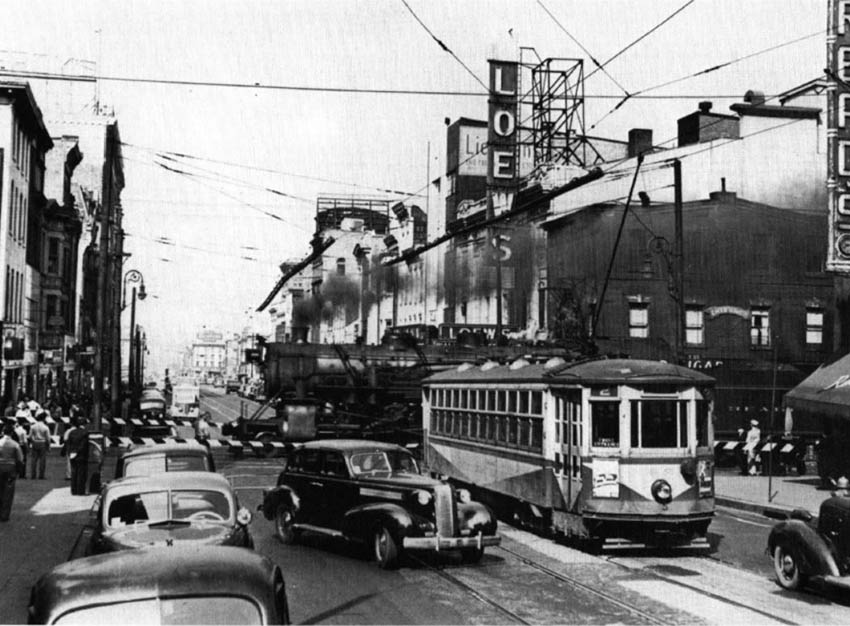 Uncounted solutions were offered and, for a time, it appeared that the city leaders were about to come to grips with the problem in the second decade of the century. A one-day survey taken on November 1, 1913, between 7 a.m. and 9 p.m., showed that crossing 7th and Penn had been 86,153 people, 1,595 autos, 1,128 horse-drawn vehicles, 928 trolleys, and 72 trains (which blocked all other traffic for a total of one hour and 25 minutes). Civil engineers proposed four potential solutions, one of which would have run Penn Street under the intersection.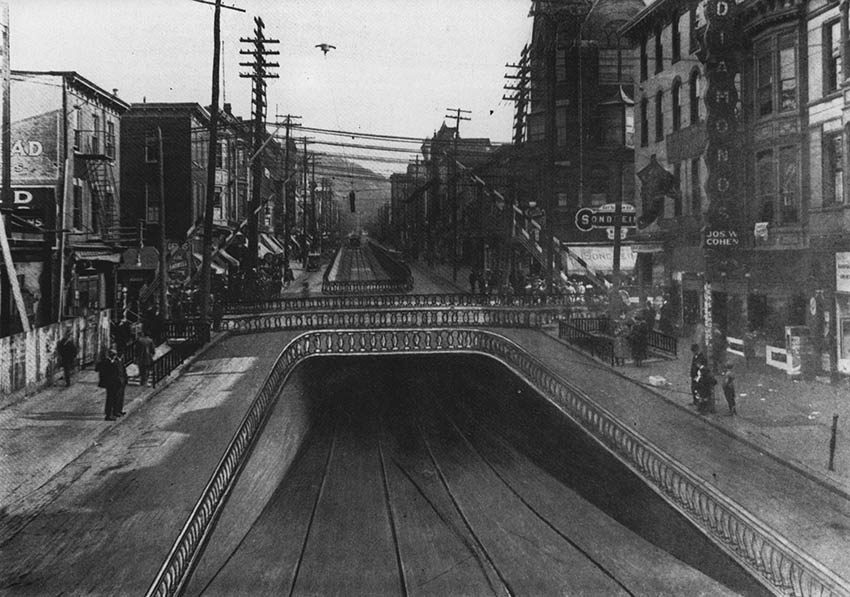 The favorite idea of a special Chamber of Commerce committee was to reroute the P&R tracks eastward to Cedar – using open cuts a bit north of Washington and south of Franklin; between those two points the trains would have run underground in a tunnel. The cost was set at $2,000,000 – a huge sum then. After that a kind of ennui set in; discussion of the subject became boring. Then, truthfully, as the center city became less important because its retail base had fled to the suburbs, people stopped talking about the intersection. There are fewer trains now but they still come through daily. Today political leaders don't talk about it at all. Just perhaps the passage of time has made it unimportant. But one suspects that the 7th and Penn "crossing" will crop up as a continuing problem sometime again.