The Crystal Restaurant was once one of Reading's most popular dining establishments.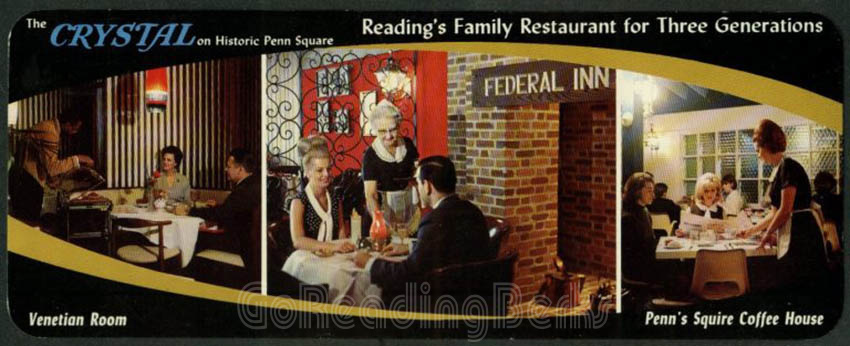 It was an institution, a landmark, the definitive meeting and eating place in downtown Reading for 70 years, filled with memories and meaning.
Founded in 1911 by Constantine Mantis, the Crystal was the Reading jewel that shined as brightly as the Pagoda throughout the heart of the 20th century.
Below: North side of the 500 block of Penn Street and the Crystal Restaurant and the Crystal Bar both have streamlined storefronts of the most up-to-date materials and forms.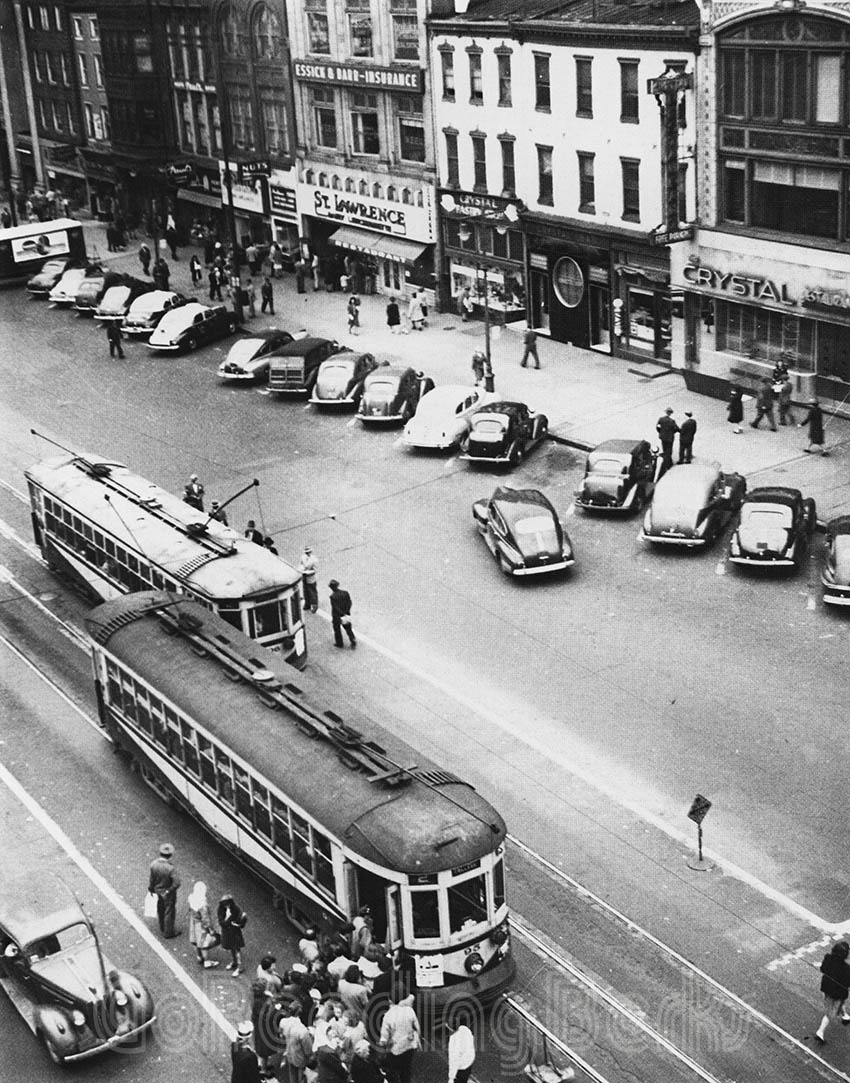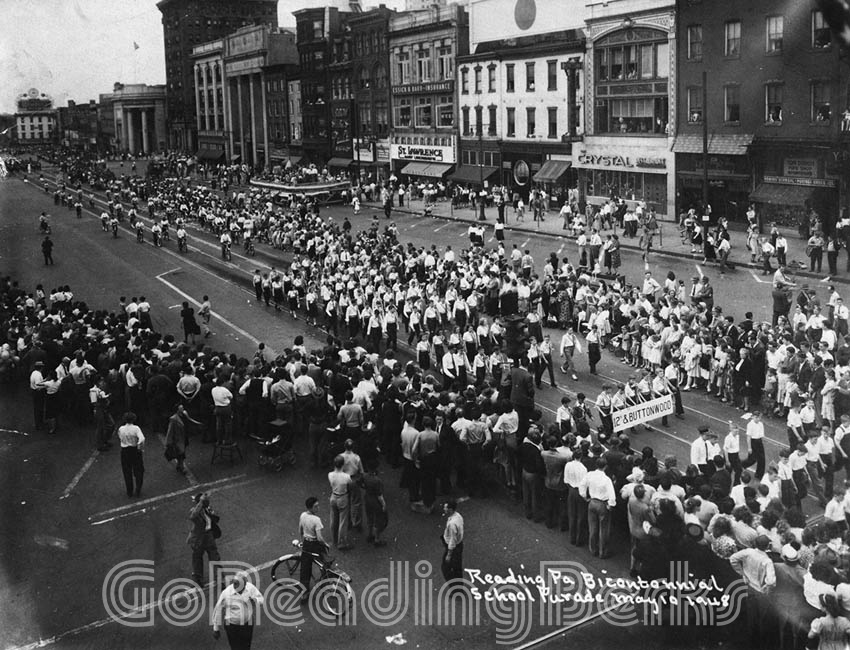 But times were changing in the early 1980s, and downtown Reading was no longer the business hub of activity it once was.
At one point the Crystal had 99 employees and was operating 24 hours a day, had a pastry shop. By the 1970s the Crystal was cutting back our hours at night.
The Crystal was the heartbeat or the pulse of the downtown in earlier years but in later years, people didn't come back into Reading to eat dinner after they left the city for the day.
The restaurant tried different methods to lure customers to evening dining, including valet parking. But nothing seemed to work.
Frequent patrons have their own special memories of the Crystal, whether it involved the atmosphere of such rooms as the Venetian Room, the Garden Room, the cocktail lounge called the Federal Inn, a little room at the top of a staircase called the Colonial Room or a passageway to the main dining room with its booths called the Gold Room.
And then there was the food – the mock turtle soup, fruit pudding, stuffed grape leaves, beef, lamb and chicken dishes and homemade Danish pastries, chocolate eclairs and cream-filled, light, fluffy Napoleons.
There was a time when the Crystal had a stockpot going 24 hours a day and chefs and pastry chefs from all ethnic groups.
The Crystal was more than just a restaurant that fed customers, it was a place where Reading people worked and earned money in their youth so they could get educated to become doctors, lawyers, dentists, teachers, policemen and businessmen.
The Crystal Restaurant stood for much that was Reading and Berks County until it burned in the early morning hours of Feb. 26, 1981.