After years of standing vacant, the former Saylor store at 401 Penn Street was razed in June 1980 to make way for the CNA Insurance Building. CNA would erect a large complex on the western half of the square, supplanting four existing buildings – the former Saylor Store at 401, a state liquor store at 403, a former Acme Market at 405, and a former A & P Market at 425.
Below: Vacant building at northeast corner of 4th and Penn Streets.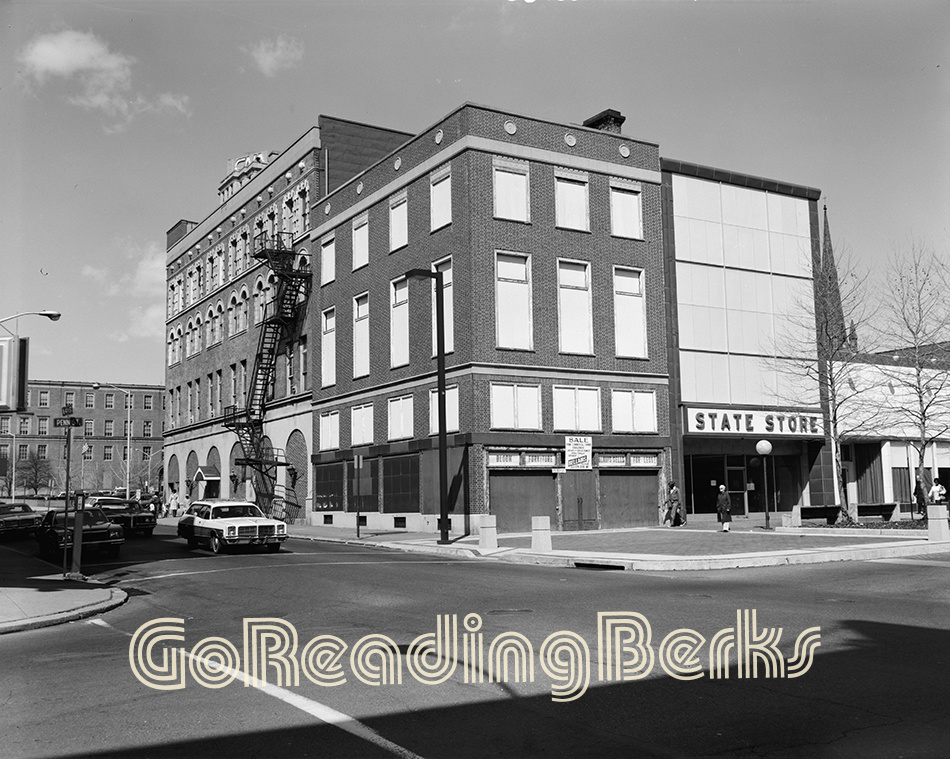 Ground was broken July 1,1980, for CNA Plaza. Set against a gala Independence Day theme of red, white and blue, the day marked a monumental occasion for both CNA Insurance Companies and the city of Reading. Beginning construction of the quarter million-plus square foot office building ignited the spark for downtown Reading s restoration program. The building was to result in the largest combined industrial/governmental development project in Reading's history. Officials from city and state government joined dignitaries from CNA and local business and industry to celebrate the historic event. CNA Chairman and Chief Executive Officer Edward J. Noha symbolically scooped the first dirt from high atop a front-end loader as several hundred souvenir hard-hatted guests applauded.
Below: CNA Ground-breaking.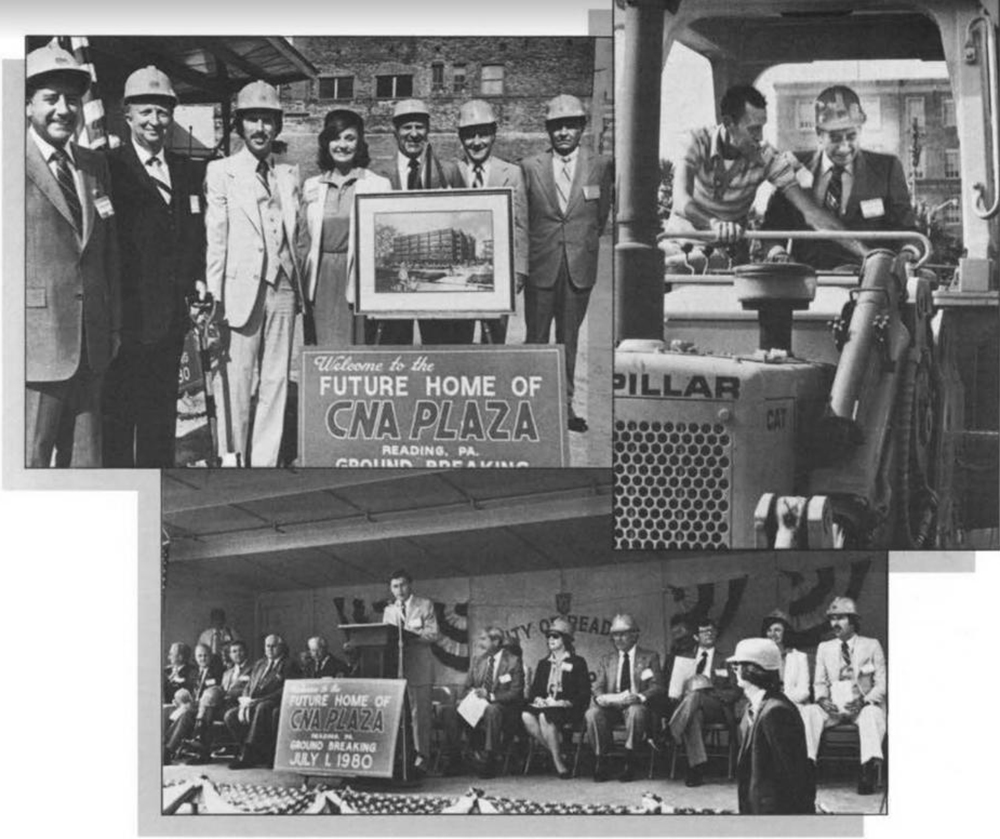 On December 1980, construction began on the 260,000-square-foot building at 401 Penn Street. Residents of Reading, as well as eager CNA employees, watched CNA Plaza rise from the ground.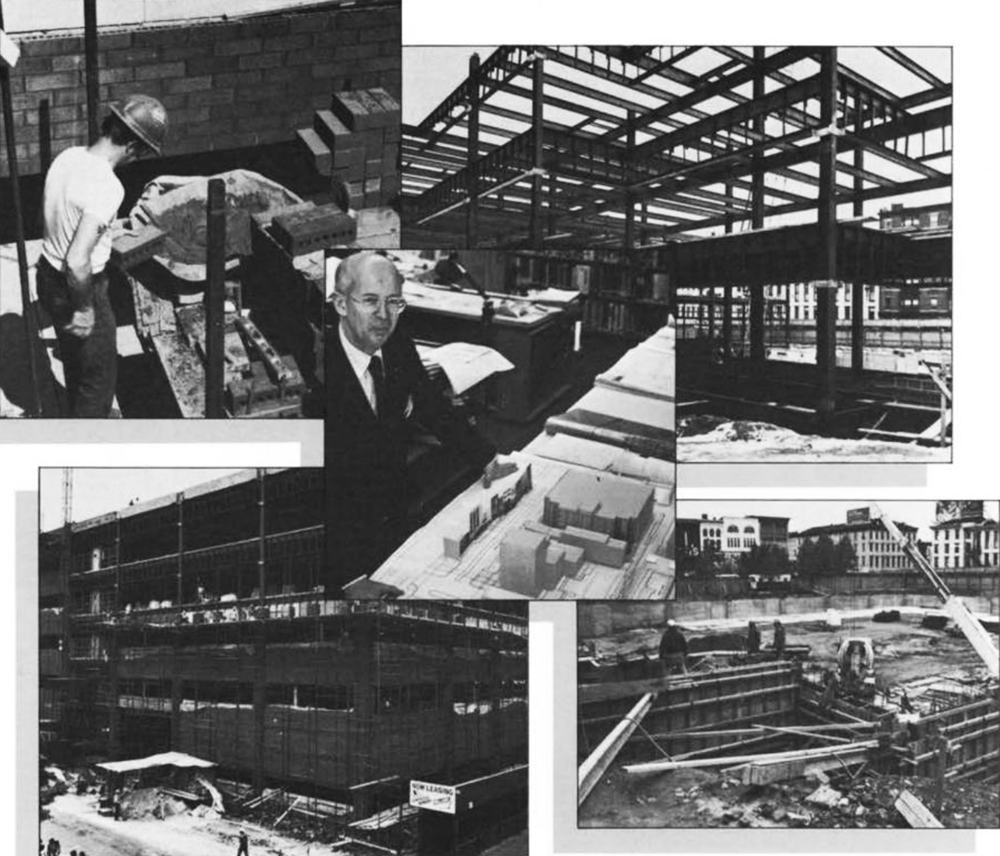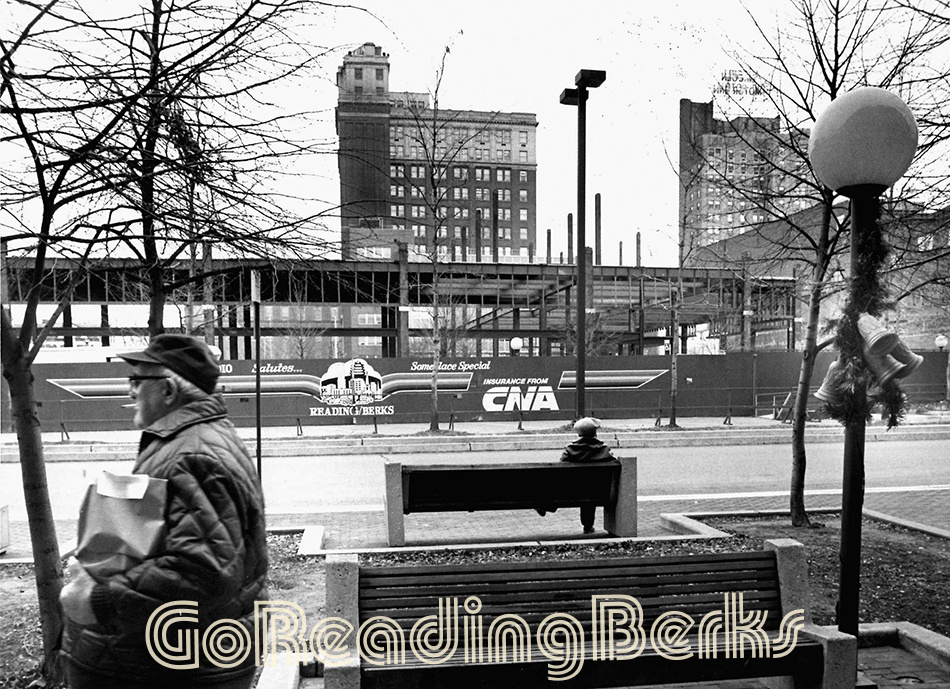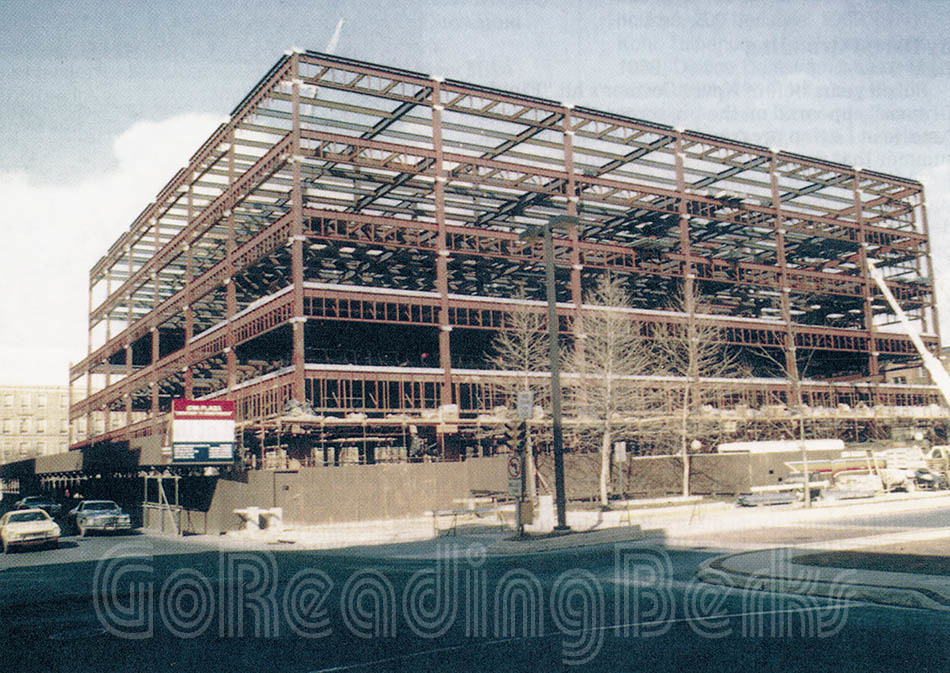 New Year's Eve 1980 was far more than the end of one year and the launching of another. In Reading, at the construction site of CNA Plaza, a time capsule was filled with Reading and Berks County memorabilia and sealed to preserve the memories until 2030. Everything from a six-pack of Reading Beer to a listing of realty prices and mortgage rates went into the large stainless steel cylinder. Outlet store maps, a phone directory, a Reading Phillies baseball bat, a Pennsylvania Dutch dictionary, a solar brick, were just a few of many cherished memories collected and sealed.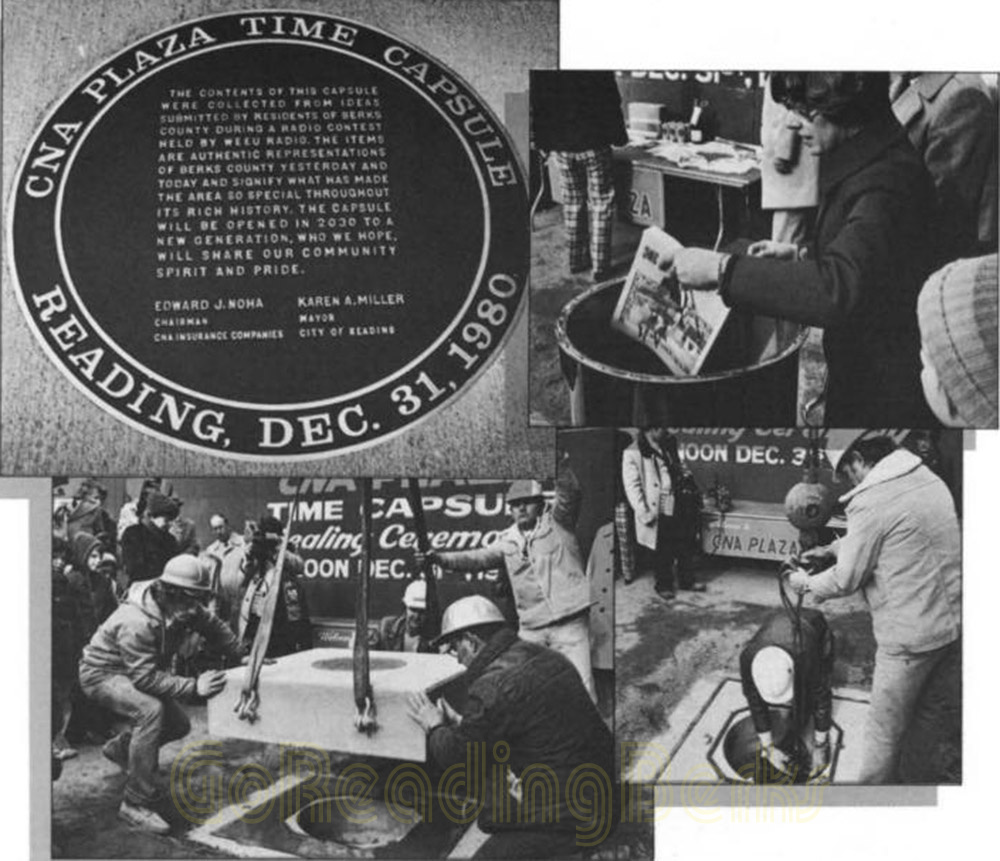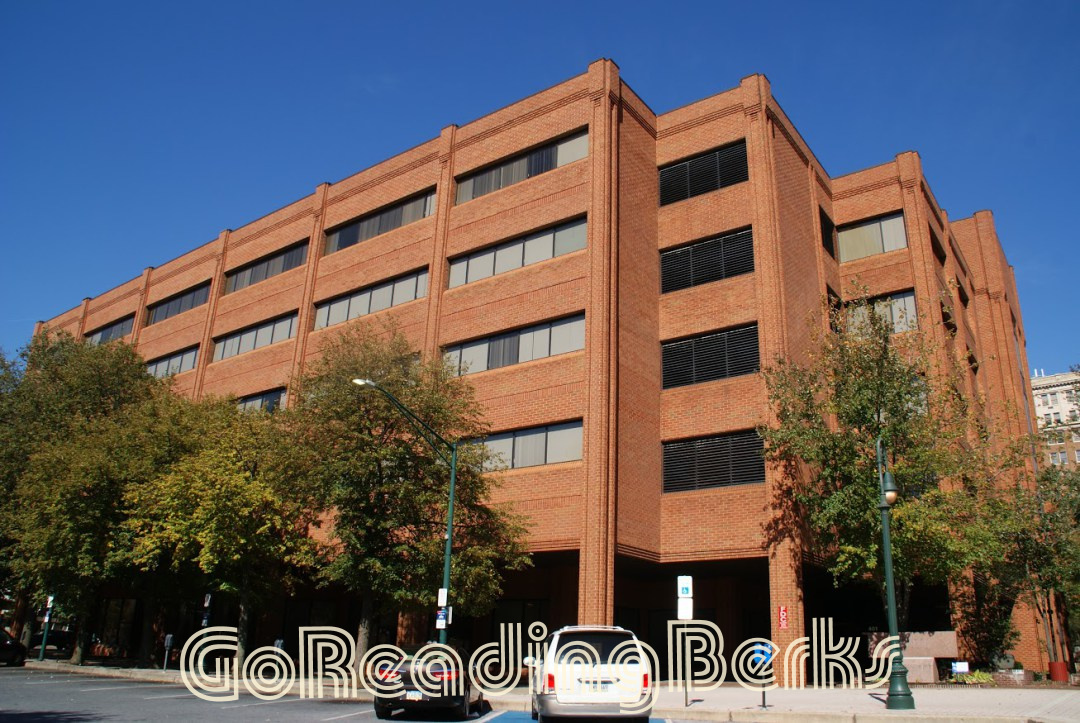 For decades, CNA was a success story, with as many as 1,500 employees working there at its peak. But in recent years those numbers declined, and the company was only using a small portion of the building. In 2014 CNA moved its local operations to Spring Township and turned the building over to I-LEAD.
The decline and ultimate loss of CNA's downtown presence dealt a serious blow to the surrounding area. In recent years the once thriving north side of the 400 block of Penn Street has been virtually devoid of commercial activity.
In December, 2019, Alvernia University announced that it was in the process of purchasing 401 Penn Street, with plans of turning it into the centerpiece of Alvernia's new CollegeTowne initiative.
The CollegeTowne initiative will include the rebranding of Alvernia University's O'Pake Institute to the O'Pake Institute for Economic Development and Entrepreneurship. The newly named institute will shift its mission to encompass playing host to a business incubator, providing programming on economic development and encouraging businesses to open shop in downtown Reading.
In February, 2020, after five months of collaborative talks, Alvernia University and I-LEAD, Inc. jointly signed a purchase and sale agreement for the building located at 401 Penn Street. Alvernia University finalized the purchase of the building on June 30, 2020. Groundbreaking was held on Tuesday, January 12, 2021 for Alvernia University's CollegeTowne project.