One of the most productive residents of the City of Reading during its period of major growth had absolutely nothing to do with business, commerce, or the trades.
He was Monsignor George Bornemann, and he served as pastor of St. Paul's Roman Catholic Church for 57 years before his death in 1924.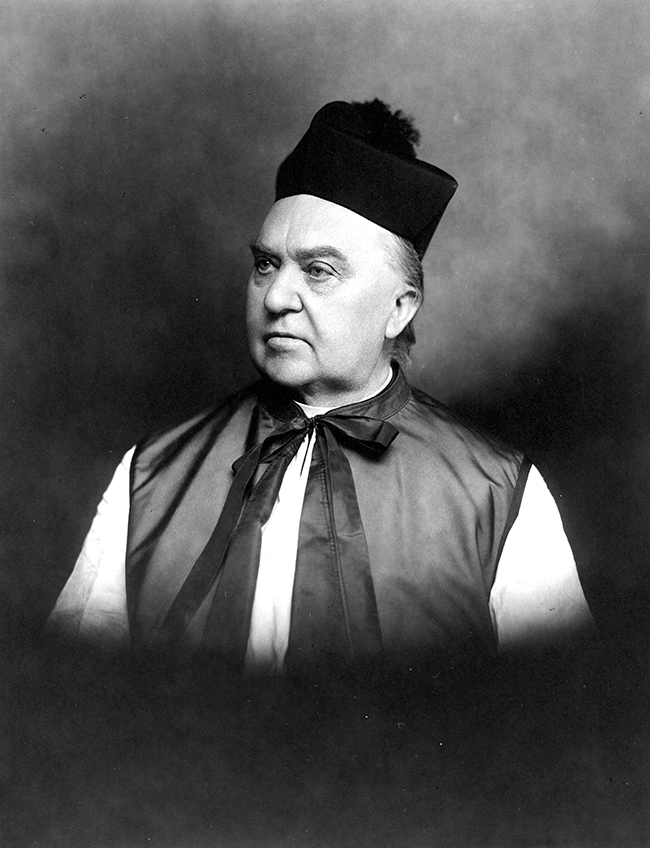 St. Paul's was formed in 1860 by splitting off part of the congregation of St. Peter's Church on South Fifth Street, at the time the city's first and only Catholic Church.
Because of a heavy influx of German Catholic immigrants to Reading, St. Paul's became the local church designated to serve their needs.
Monsignor Bornemann came to St. Paul's in 1867 as the third pastor to serve the congregation, and he found little more than the original church, which still stands after much renovation.
Two years after he arrived, he built a 200-foot-tall steeple and the parish school. In 1916, Monsignor Bornemann had to remove the original steeple when it was destroyed by lightening.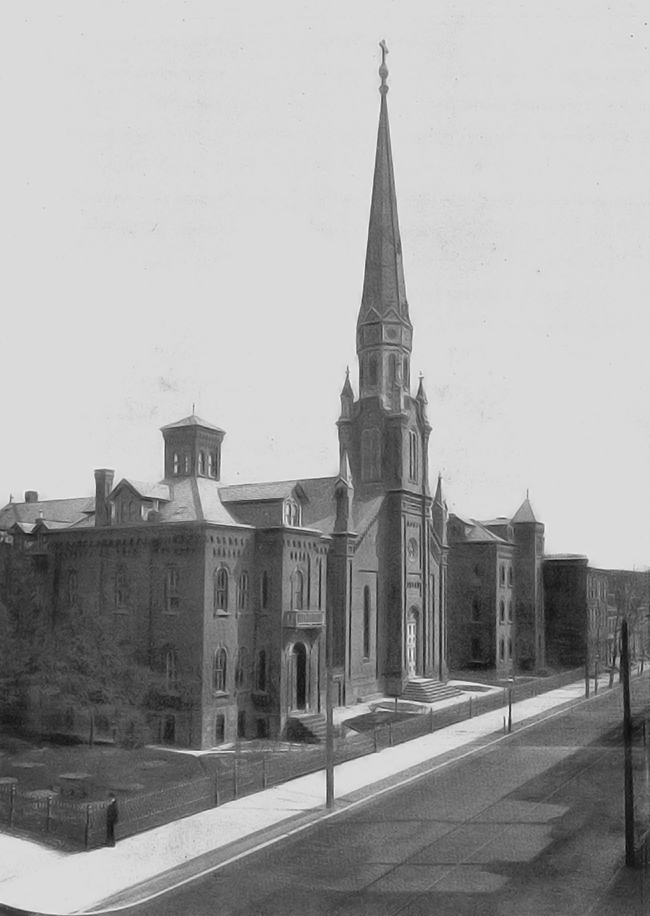 In 1871, he built the rectory, and the convent followed in 1882.
What resulted was one of the largest collections of church-related buildings in the city, and it gave a distinctive atmosphere to the whole area around Ninth and Walnut streets.
But Monsignor Bornemann's interests ranged beyond his own parish. He helped lead a crusade to wipe out a citywide typhoid epidemic in 1872, and from those efforts he used his personal funds to buy a farmhouse and vineyard to found St. Joseph Hospital.
Below: Original St. Joseph's Hospital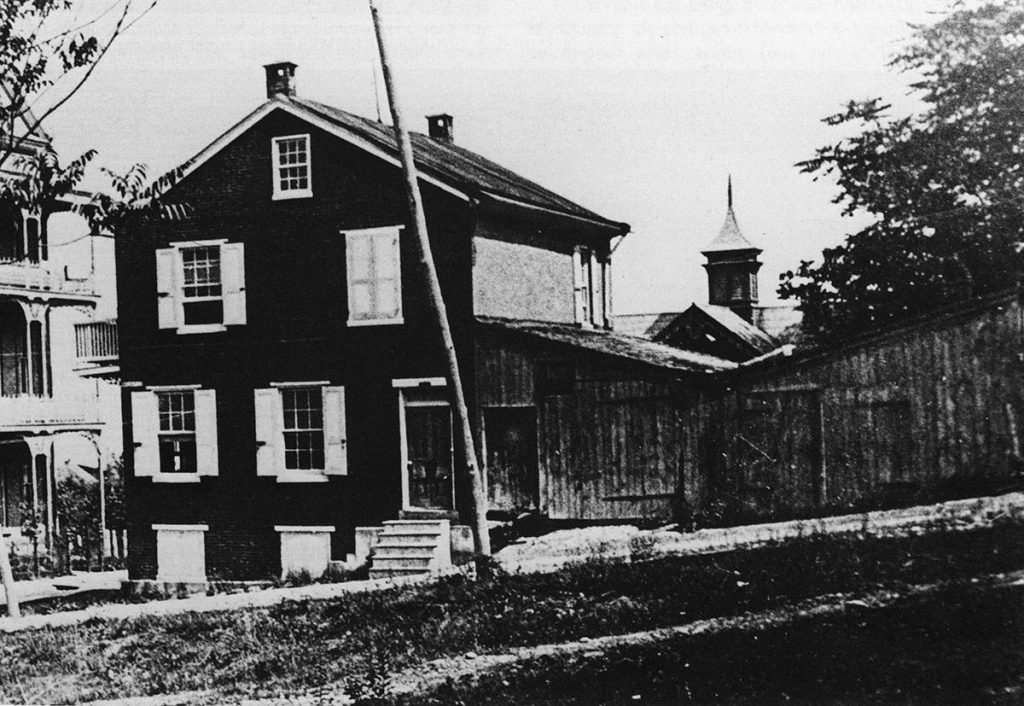 In 1893, the city fathers asked for his help in a small pox epidemic, and again using his personal funds, he hired carpenters and plumbers to turn a large stable on the hospital grounds into a "pest house" or isolation ward for 600 infected patients.
Monsignor Bornemann, rolled up his sleeves and, working right along with the tradesmen, got the job finished in three days.
He also founded a tuberculosis sanatorium in Hyde Park for the clergy, and in 1906, founded Gethsemane Cemetery and the first convent of the Bernadine Sisters, which later became Alvernia College.
Monsignor Bornemann also used his personal funds to rebuild St. Mary's Church in Hamburg, and is credited with founding Sacred Heart Parish in West Reading, and St. Mary's and Holy Rosary parishes in Reading.
In 1910, when he was named a monsignor, 50 priests and the bishops of Philadelphia, Harrisburg, and Cleveland participated in the investiture services in St. Paul's.
In March of 1924, Monsignor Bornemann died and the bells of St. Paul's tolled 85 times, once for each year his life.
Born in Germany, he spent 59 years as a priest, all but two at St. Paul's, where he performed 1,668 marriages and 8,776 baptisms.
In his will, he ordered that no tributes be paid at his death.
"The Lord for Whom I have labored knows my many shortcomings. And I have no wish to be praised by men," he wrote.
In 1930, a memorial chapel at Gethsemane Cemetery, built at a cost of $100,000, was dedicated in his honor.
A Solemn Requiem Mass was celebrated by Father William Hammeke for the late Monsignor Bornemann, in whose memory the beautiful mausoleum had been erected. The body of Msgr. Bornemann, which had been buried in the cemetery, was transferred to the mausoleum. He is buried under the altar.