In September 1987 Joseph M. Eways, of Mast Management in Wyomissing, proposed the construction of a 20-plus-story ultramodern skyscraper called" The Reading Renaissance Center" at the former site of C. K. Whitner Co. Inc. Department Store.
Below: Southwest corner of 5th and Penn Streets.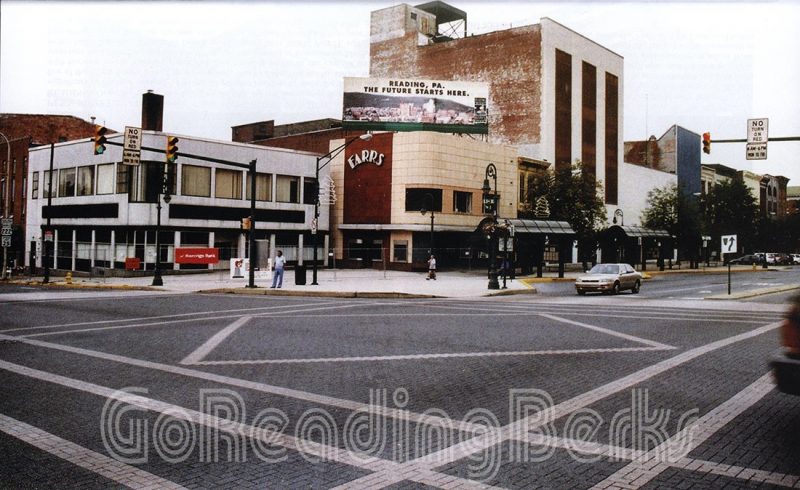 The structure was designed by New York City architect Der Scutt. Der Scutt, a Reading native, was instrumental in the concept of the architecturally innovative Trump Tower in Manhattan. Later plans for the Renaissance Center called for a 38-story building housing a hotel, offices, and retail space. Original plans called for a 20-story building.
Below: Architectural renderings of The Reading Renaissance Center.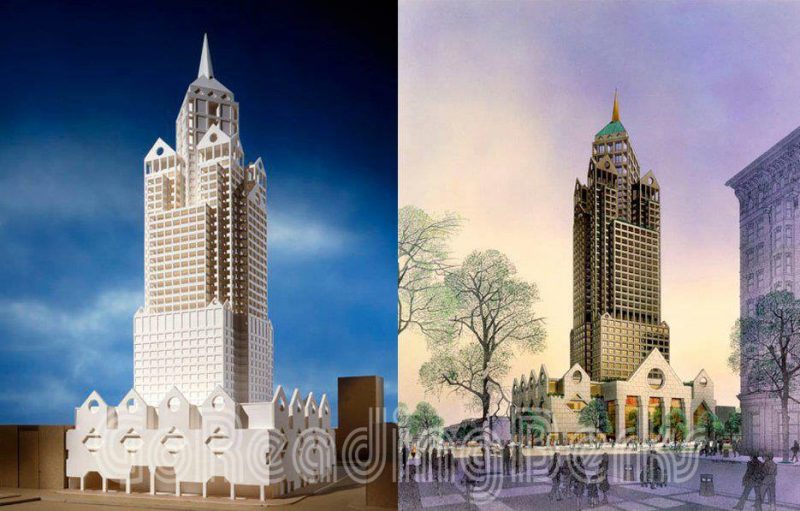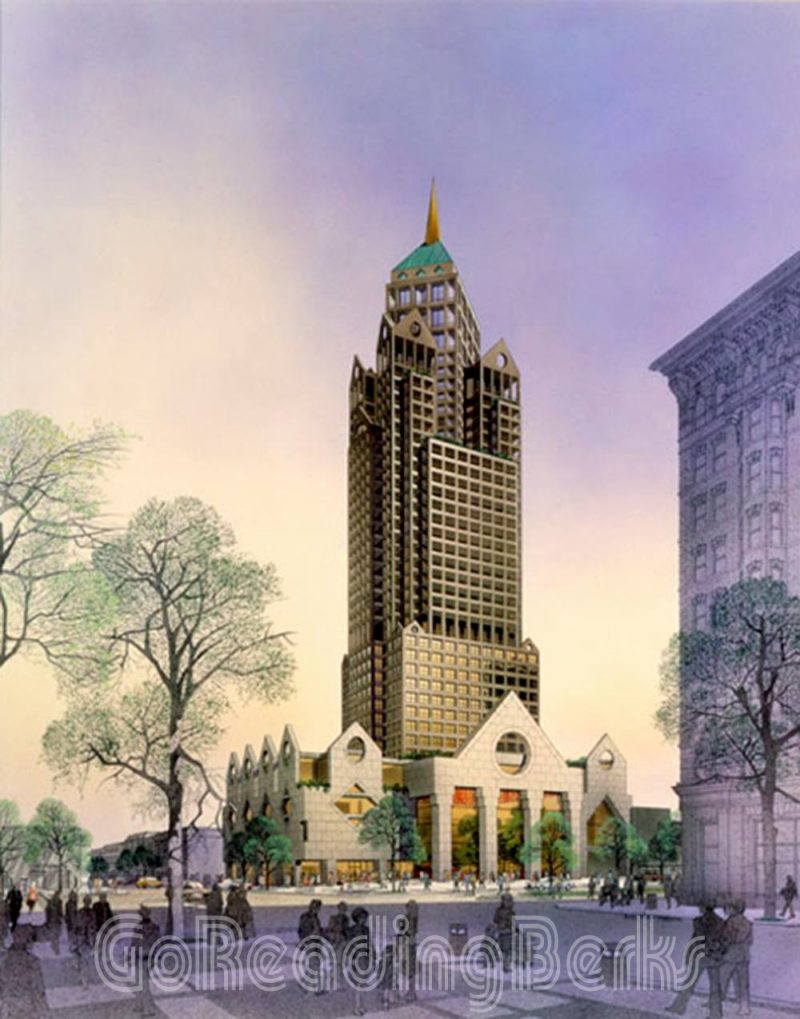 The Der Scutt Architect (DSA) firm was engaged to prepare concept and feasibility studies for a mixed-use project in an historic district of Reading, Pennsylvania. The firm was successful in obtaining all approvals and required variances.
As per the website of (DSA) the Joseph M. Eways obtained a $60-million financial commitment and had a commitment from a hotel chain to operate a 220-room hotel with attendant meeting rooms and ballroom. In addition, the project was slated to have five levels of retail, approximately 120,000 square feet of office space, and six levels to be assigned (luxury condominiums or a private club).
In 1989 City Council denied Joseph Eways request to demolish the former Whitner Department store based on its location in the Callowhill Historical District. City Council also said they did not have enough information from the developer to approve the demolition.
In December 1990, developer Joseph M. Eways announced that he was shelving plans for a $55-million downtown skyscraper, because of what he claimed was the city's lack of cooperation and tightening finances.
Former Mayor Warren H. Haggerty Jr. countered that the city tried to work with Eways but that no sufficient evidence was provided to indicate the Renaissance building would be constructed.
Ironically, in 2004 C. K. Whitner Co. Inc. department store was demolished to make way for the Sovereign Plaza.
Below: Sovereign Plaza, southwest corner of 5th and Penn Streets.