The Reading Brewing Company was founded in 1886 by Philip Bessinger with a brewery at Ninth and Laurel streets in Reading. The beer was originally called Old Reading Beer and was marketed as a Pennsylvania Dutch beer. The brewery began with a production of about 1,200 barrels a year.
Below: Reading Brewing Company, Ninth and Laurel streets in Reading, 1897.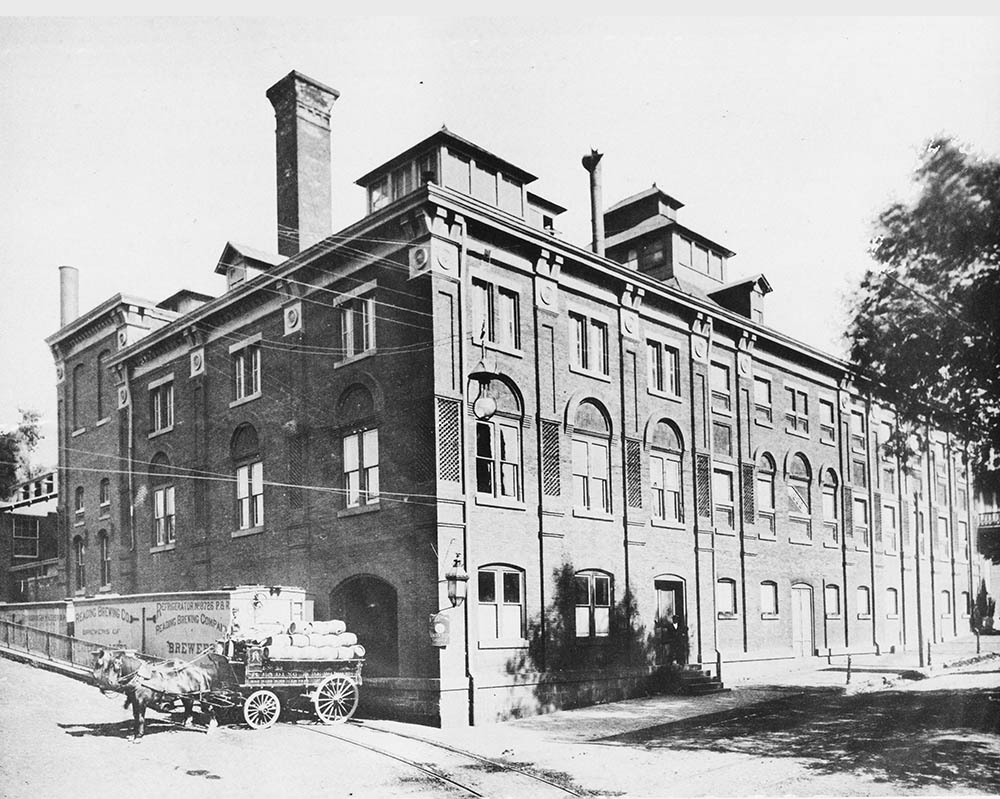 The Reading Brewing Company grew steadily. By 1891 production of Old Reading Beer reached 50,000 barrels a year.
Reading Brewing Company struggled during prohibition which began in 1920. They officially closed in 1928. The building was set to be knocked down or taken over, but U.S. Marshals couldn't break the padlock on the front door and left the brewery intact.
A unique event to occur in Berks County during prohibition was the day "heaven-sent" beer rained down on South 9th Street. [Read More…]
Reading brewery reopened in 1934. From 1934 to 1951 Reading ran a retro advertising campaign focused on the nostalgia for simpler times before prohibition.
In 1952, the recipe of Old Reading Beer was modified, and the beer was also renamed to Old Reading Premium. The brewery added a slogan to the brand: "The Friendly Beer for Friendly People."
In 1958, low sales pushed the brewery to continue to reformulate the beer, and the name was once renamed to Reading Premium Beer. The slogan was also altered to "The Friendly Beer for Modern People." This decision is successful, and Reading Brewing Company thrives into the 1970s.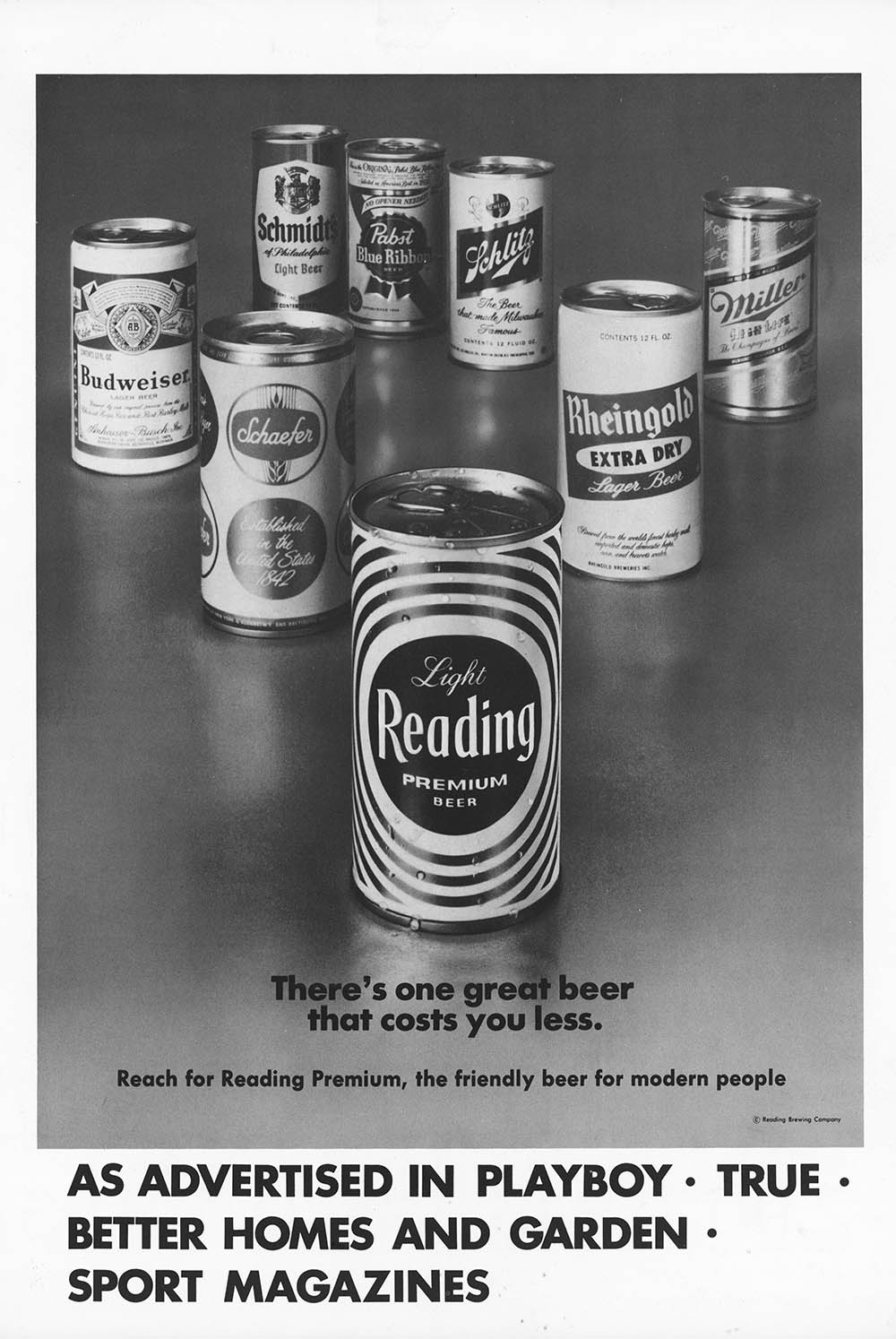 In 1976, due to the rise of larger macro breweries, Reading Brewing Company ceased operations.
In 1977, C. Schmidt & Sons purchased and revived the label. Reading Premium Beer changes hands several times until 1999, when it is once again retired.
In 2006, Legacy Brewing purchased and revived Reading Premium Beer, producing it with the original recipes.
In 2009, New York's Ruckus Brewing Co. purchased the rights to the recipes and label of Reading Brewing Company and Reading Premium Beer.
In 2019, Sly Fox acquired the rights and changed the recipe slightly. Reading Premium Beer is now back on the shelves!