The Neversink Reservoir sits adjacent to the 10th & South playground.
The Neversink Reservoir was built in 1936 on just over 29 acres of land, which was acquired by the city in 1865 for $890. The cost of construction, including fixing the initial leaks, was $202,000.
Giant trucks, filled with the regularity of clockwork with eight to ten tons of rock and earth for every load, were used to build up great terraces of stone and clay on what was once the browsing place of big flocks of goats, giving the hill its picturesque name 'Nanny Goat Hill.'
The trucks, ten tons capacity, were the same type and make as were used on the Boulder Dam Job in the Colorado River valley.
While some earlier reservoirs in Reading (most notably City Park) started out being open to the air, and later covered over, the Neversink reservoir was covered right from the start.
The bottom of the structure is 26 feet below the surface. It's about 260 feet square, made of concrete, and contains just over 19 feet of fresh water when it's full, which is mainly in the evening when demand is low.
Below: The top of the reservoir is held up by huge concrete pillars, making the inside look like an ancient temple.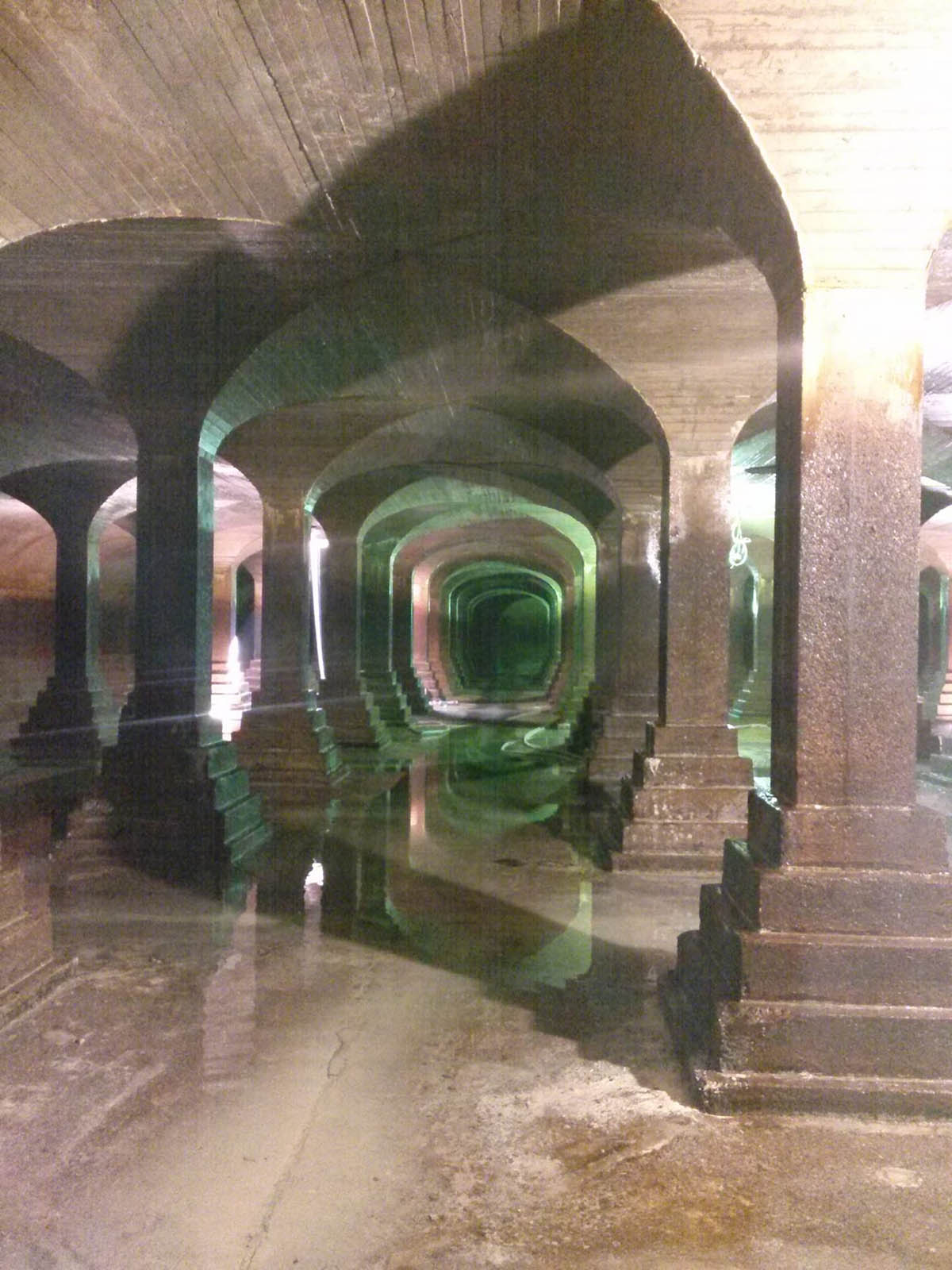 The water is piped in from the Maidencreek watershed, and when full, contains 9.92 million gallons of water. The Reservoir is still very much in use and supplies east Reading with its drinking water.
Every so often the Water Authority, which leases the reservoir from the City, sends a team of divers down to inspect the facility.
Below: Image Gallery – Construction of the Neversink Reservoir – Touch or Click Images to Enlarge